​Historic city of Yalta celebrates 70 years since liberation from Nazi troops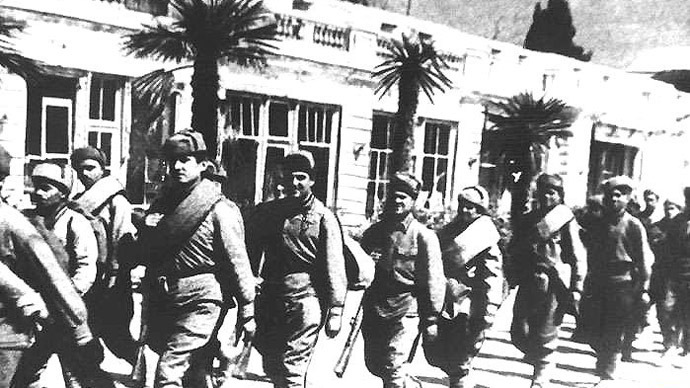 Yalta, the Crimean city where a legendary WWII conference mapped out post-war Europe, is celebrating 70 years since the liberation from Nazi troops. The city paid the price of 12,000 deaths during 900 days of occupation by Hitler's army.
Yalta was seized by the Nazi troops on November 8, 1941.
During the occupation, the city's population fell by 26,000 people. A total of 4,000 were gunned down, 6,000 were taken to Germany, 1,300 men landed up in concentration camps, while other 500 people died of hunger and torture.
The overall death toll in the Yalta occupation reached 12,000 people.
By April 1944, local guerilla units were in a difficult situation: they were forced to move deeper into the forests and were surrounded by the Nazi troops in the Crimean natural reserve. The guerilla forces were constantly looking for a gap in the enemy's ranks and preparing for a breakthrough.
However, the guerillas were saved by a miracle: on April 9, 1944, intelligence reported that the Soviet troops had taken the offensive.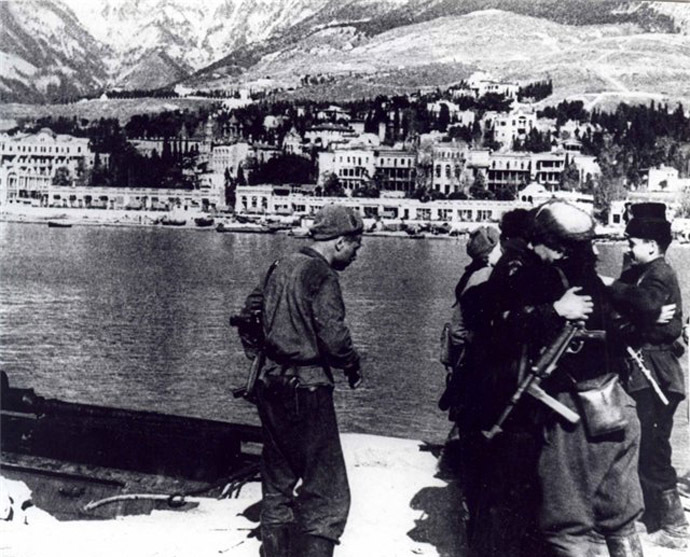 On April 15, 1944, the seventh guerilla brigade started the decisive battle, understanding that only sweeping actions could destroy the enemy: it was decided best to block the roads leading to Yalta, and enter the city in small groups, making the Nazi troops panic, forcing them into street fights until the Red Army arrived.
On April 16, Yalta was completely freed. At 20:00 Yalta time, Moscow fired 12 rounds to honor the city's liberation.
It was Easter Sunday, so many residents saluted the soldiers with "Christ has risen!"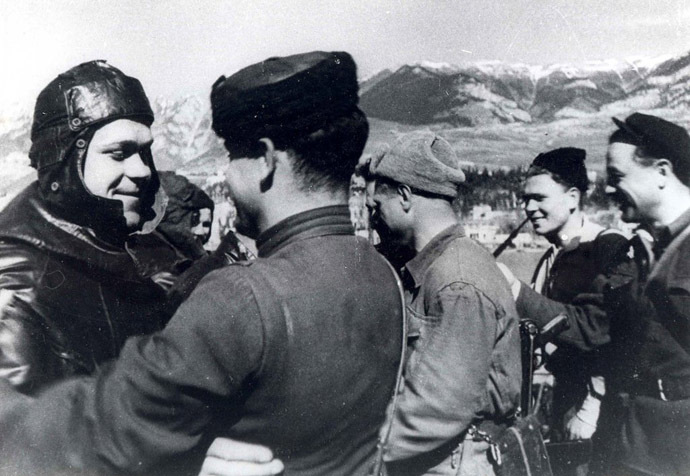 Toward the end of World War II, the city was also the location of the historic Yalta conference that brought together three heads of states: Joseph Stalin (the Soviet Union), Franklin D. Roosevelt (the US president) and Winston Churchill (the British prime minister).
The conference was aimed at establishing the agenda for governing post-war Europe.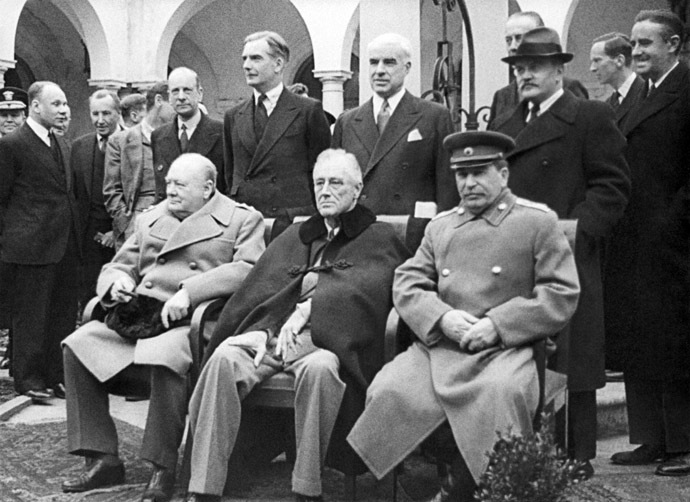 You can share this story on social media: