Crimea says 'no' to NATO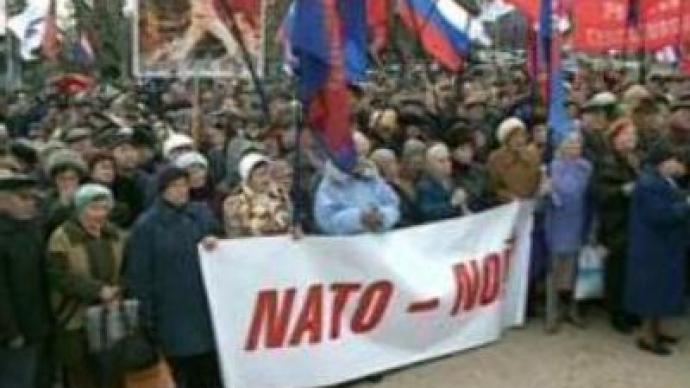 In Ukraine's Crimea an unofficial referendum has been held, the question brought to a vote being whether people support Ukraine's attempts to join Nato. According to final results, 98% of ballots say 'no' to the idea.
Only 60% of the Crimean population took part in the vote. And nearly all of them have refused support to President Yushchenko's course to take Ukraine to Nato.
"First of all, Nato is against Russia,"
Leonid Kruc, a Soviet Army colonel, explains his standpoint.
"By turning the Baltic States and other former Soviet Union countries into [Nato] members, they want to encircle Russia and then dictate their own rules. They want to tear Ukraine from Russia and destroy our Slavic culture and traditions.""No one empowered the president
or the minister of foreign affairs to determine our foreign course," says Leonid Grach, Head of the Crimean republican committee of the Communist Party.
"The whole world knows that the European Union rejected Ukraine. Everybody understands that the West, encouraged by the U.S., wants to use Ukraine to destroy the Slavic union."
Some experts see the vote as a good sign. Valery Chaly, a Kiev-based political analyst, says: "
It's good that people are asking about these important issues in Ukraine. But, frankly, it's not a top priority for people, I mean, Nato or something like that."
You can share this story on social media: