'We have returned home': Joy as Crimea sets clocks to Moscow time (PHOTOS, VIDEO)
Clocks in Crimea and Moscow struck midnight at the same time, as the hands of the main railway station clock in the city of Simferopol jumped from 10 pm to 12 am on Saturday.
Hundreds gathered on the square near the railway station to salute the switch. People were waving Russian flags and chanting, "Crimea! Russia!"
Some people had tears of joy in their eyes when the clock moved to Moscow time.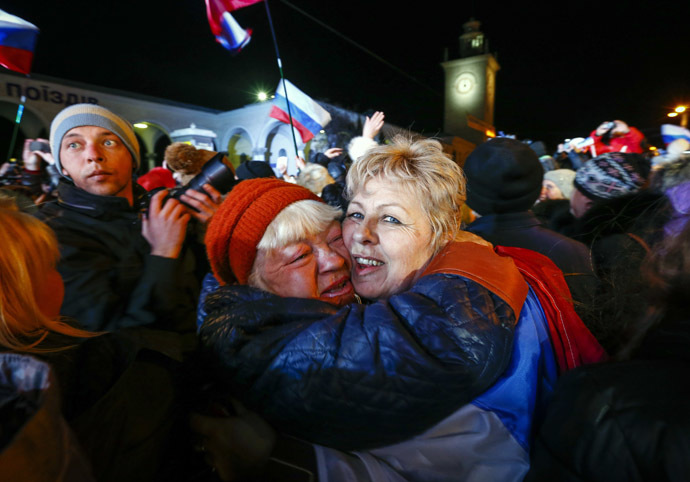 "I greet you with our return home," Crimea's Prime Minister Sergey Aksyonov told the crowd.
"I am confident that all that we have done is to the benefit of Crimea and Crimeans," he added.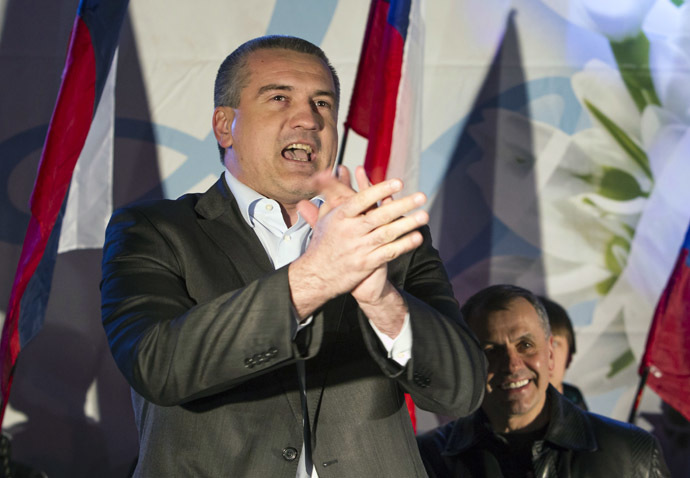 People spoke about their excitement and joy. For instance, a 35-year-old waitress, Tatiana, said it was her "moment of happiness."
Her colleague Inna agreed.
"We have returned home. We were born on Moscow time and we are back to it again," Inna told Reuters.
Crimea set his clocks to Kiev time in 1996.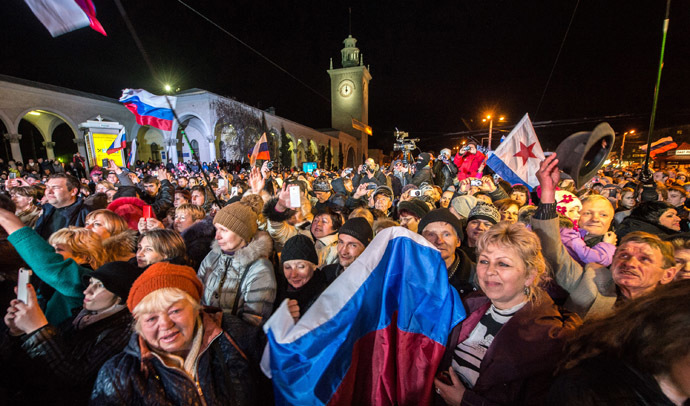 The ceremony follows the region's formal joining the Russian Federation on March 21. Other Crimeans, apart from Simferopol, the region's capital, were expected to switch their clocks at 2:00 am on Sunday, AFP reported.
The Russian ruble has already been introduced as the region's official currency, with pensions and salaries being paid out in rubles.
Russian officials are also helping the local authorities to bring Crimea's legal and tax regulations in line with Russian law, a process that is set to finish by the end of the year.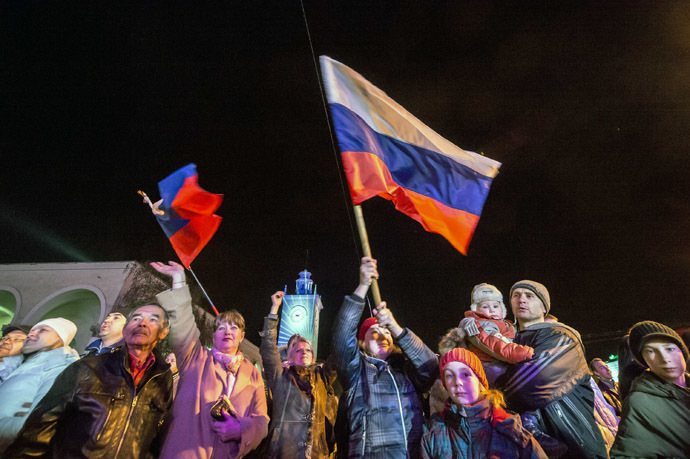 You can share this story on social media: