Court decides it's no "joke," sentences man for scotch-taping feuding women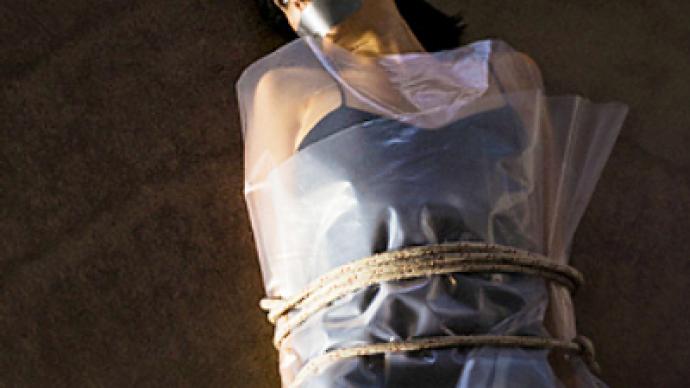 A 28-year-old man is sentenced to prison for three years for bounding two girls with scotch tape in order to to "calm them down."
In Russia's Republic of Adygeya, the court refuted a man's attempt to explain his actions as merely a "joke," handing him a stiff jail sentence.
The story begins with two young women and a man enjoying a conversation in an apartment one evening, but ends bizarrely after the girls have a disagreement and a heated argument ensues.
In an unwise effort to restrain the women, the man decided to wrap up the feuding girlfriends in scotchtape for up to five hours.
The women eventually freed themselves, forgot their disagreement, and decided to collectively sue the peacekeeper.
In the end, the court of the city of Maikop sentenced the man to three years and three months in a maximum security prison for "illegal deprivation of freedom of two persons with no intention of their abduction."
The tough sentence for the scotch tape tie up was handed down despite the man alleging that the incident was meant to have been "a joke." It appears the joke is on the perpetrator.
You can share this story on social media: