Couple accused of torturing and murdering toddler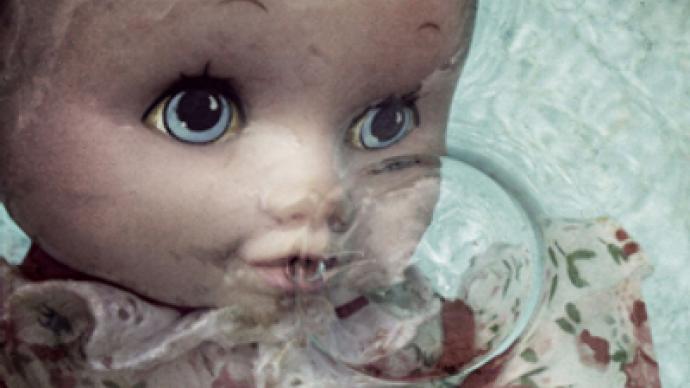 Police have arrested a married couple suspected of brutally murdering their three-year-old adopted son. The child's battered body was found in the Pehorka River in Moscow region last month.
A detective working on the case said the couple from Marusino village, who haven't been named, have already admitted to torturing and murdering their son-in-law.
It has also emerged that one of the couple's two other children died earlier in suspicious circumstances. A police spokesman said the investigation "intends to reveal whether the second child's death was a murder".
The couple's third adopted child, a girl, has been put into care.
Shocking case
On January 26 a local noticed a strange object in the water under a bridge in Lyuberetsky region, east of Moscow. Realising it was a body, he called the police.
When officers retrieved the child's naked body it had a car battery tied to its stomach, presumably to weigh it down. The boy had also been badly beaten, officers revealed.
Forensic tests showed the toddler, who hasn't been named, may have been thrown into the water while he was still alive.
Tests also indicated that he had been subjected to abuse and torture over a long period.
The parents didn't report the boy missing, so he wasn't on any police lists. Officers identified him only after posting photos throughout the Moscow Region.
It eventually emerged that the adopted boy was three years old and was a native of Moldova.
Police are continuing to gather evidence in the case.
The accused step-parents are to undergo psychiatric tests.
You can share this story on social media: