Council of Russian Compatriots to protect Russians abroad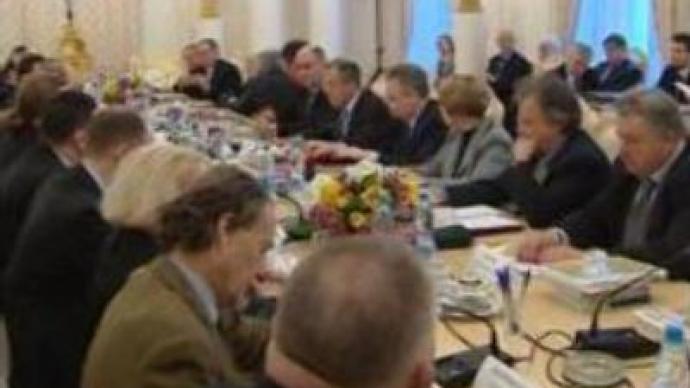 The first session of the Council of Russian Compatriots has taken place in Moscow. Among other goals, the organisation will advocate the rights of ethnic Russians living abroad.
It is also meant to provide a necessary link between Russian compatriots and the Russian State.It is hoped through the Council Russians scattered around the world will be able to receive a long-awaited support from their country.
"We, for our part, are primarily interested in actively helping to fulfil the tasks you have set to your organisations. I mean the task of ensuring that our compatriots are treated abroad as citizens who enjoy equal rights in countries where they live,"
stated Russian Foreign Minister Sergey Lavrov.The Council will consider concrete problems and concerns of Russians abroad and communicate with the Russian government.
"In Latvia today we have citizens and non-citizens. 20% of the population in the country, most of them Russian compatriots, have a unique status – citizens of the former Soviet Union. And that is already in the EU,"
said Yury Sokolovsky, a Latvian Parliament deputy. As of this year, many Russians living abroad will get an opportunity to return to Russia. For such returnees the government will provide accommodation on credit and work. Still, not everyone is eligible for the benefits of the programme, which are only provided to qualified specialists.
"Most of those who wanted to return to Russia left in the 1990s. At the same time I know older people who want to return, but unfortunately this programme is not meant for them,"
expands Yury Sokolovsky. Some believe the measures would have been timely if they had been undertaken in the 1990s.
"Some are very enthusiastic but others have questions. So far what we have is only the Decree of the Russian President and his general concept, that is all,"
says Council Chairman Aleksey Lobanov. The work of the Council, though, is not only about the compatriots return programme. What both sides want is deeper co-operation between the diasporas and the Russian state. Sometimes it is simply about keeping in touch with the Russian culture – through media, the Internet, cultural centres.
"In our centre in Nuremberg we have around 90 workshops, for children and adults. We organise celebrations for kids, for older people who might never learn to speak a foreign language we provide an opportunity to speak Russian. Recently, though, we have started to have more and more Germans who are keen to learn Russian,"
commented Irina Fixel from the Russian-German Cultural Centre. Now there are about 30 MLN of Russians living abroad. So, the Council will certainly have a lot of work to do – starting with the fact that legally in Russia it is still not clear who should be referred to as compatriot.
You can share this story on social media: