Council of Europe praises Chechen reconstruction efforts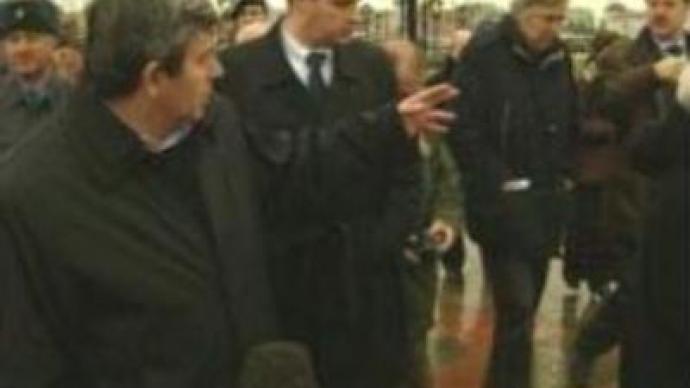 A delegation from the Council's Parliamentary Assembly has been visiting Chechyna, and they claim positive changes have occurred in the 6 years since the war ended.
PACE's visit to Chechnya started with a walk along the reconstructed central avenue in the republic's capital Grozny, something considered dangerous just 5 years ago.
''It's only now, six years since the end of the second Chechen war, that we see qualitative changes. It impressed us greatly. But of course there's still a lot to be done,''
PACE delegate Tadeusz Iwinski mentioned.The Chechen president Alu Alkhanov told delegates that nearly 50,000 people were displaced during the war and housing projects now top the republic's wish list.
''Now that Chechnya has laid the foundations in all spheres of social life we can say the republic has entered the legal framework of the Russian federation,''
Alu Alkhanov stressed.The construction boom in the republic is boosted by considerable support from the federal government, with state subsidies making up almost 80% of the local budget.More than 80 Chechen schools were restored and 10 new ones were built in 2006 alone. The Parliamentary Assembly is even considering holding its next roundtable meeting in Grozny. But PACE said the conference will be held in Chechnya only if those who may not necessarily agree with the current political strategy in the republic are also invited. However most of these people are facing criminal charges in Russia. And that leaves the future of a Chechen roundtable in doubt.
You can share this story on social media: