Costa Rica allows Russia to enter WTO, Sri-Lanka is the next step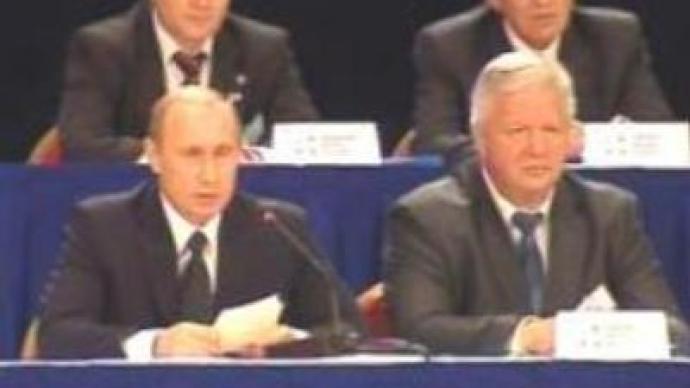 Russia has finished bilateral talks with Costa Rica on its accession to the World Trade Organization and a delegation has traveled to Sri Lanka for further negotiations.
Russian and U.S. leaders are expected to sign a deal on Moscow's entry into the WTO at the APEC summit in Hanoi at the weekend.The U.S. agreement looks set to mark the end of Russia's 13-year struggle to join the international trade body, as Amanda Getty reports. Marking a major breakthrough in a lengthy and arduous pursuit of WTO membership, Moscow's preliminary agreement with Washington follows more than a decade of tough negotiations. Russia had hoped to announce a deal with the states at the G8 summit in St. Petersburg in July, but talks between the two countries hit trouble over access to U.S. meat imports and concerns about intellectual property rights in Russia. But the news on Friday that the two countries had in principle reached a bilateral deal signaled a change.Speaking to the Federation of Independent Trade Unions, President Putin eased fears that Russian agriculture might suffer as a result of integration into the trade body.
"Of course the WTO accession bit raises concerns, in particular in agriculture. But the Government has managed to negotiate such strong support for agriculture, such that's never been seen before in our country. Is doesn't mean that there's no problem. It means that we should ensure such conditions for the development of our agriculture, so that it can be competitive. Of course we can achieve it – by pursuing a balanced policy. "
Russia still needs to secure the backing of Georgia and Moldova. Then, all the other member states – who have already agreed in principle – need to sign a single multilateral agreement. Both Georgia and Moldova are dependent upon Russia's energy market, and both are involved in diplomatic feuds over breakaway regions. Following threats to block Russia's entry, Georgia's Prime Minister Zurab Noghaideli says the country will give its go-ahead if Moscow follows previous bilateral trade agreements. In that case, Georgia won't put forth any additional conditions or demands.
You can share this story on social media: