Cossack leader dies after being shot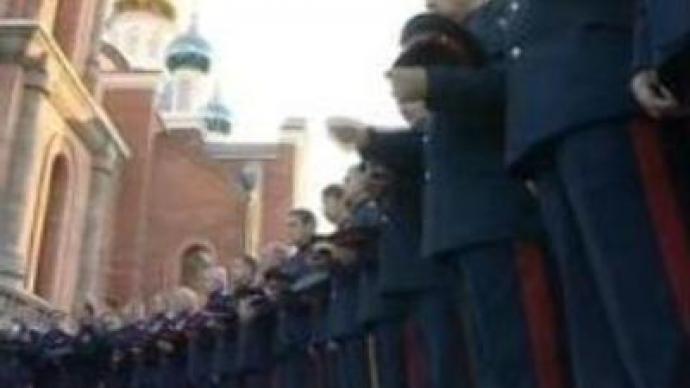 A Cossack leader who was attacked on Tuesday, has died in hospital in Russia's Stavropol region. Andrey Khanin was in a coma since being shot three times, twice in the head, after leaving a sports centre.
He's reported to have been critical of recent developments in the region and been in conflict with local authorities.A suspect has been detained in connection with the assassination.Since the collapse of the Soviet Union Cossacks have been recognised not only as a distinct ethnic and cultural entity, but also as a military force which can influence local administration.
You can share this story on social media: