Corruption fighter "gagged" with a bullet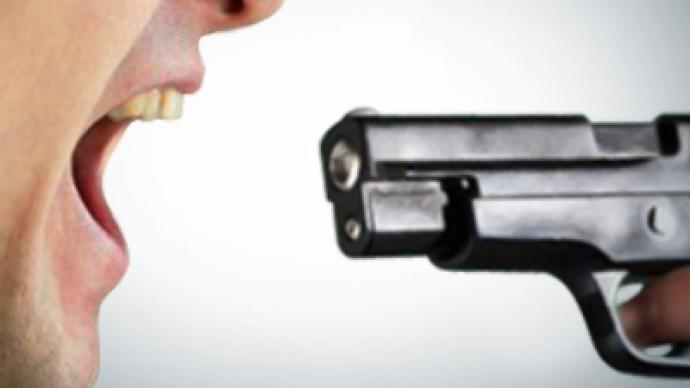 Well-known human rights activist and corruption fighter Albert Pchelintsev narrowly escaped death after being shot in the mouth in a Moscow suburb notorious for recent attacks on journalists.
The 38-year-old head of the "Against Corruption, Fraud and Disgrace" movement was attacked in the town of Khimki on Saturday, on his way home from work.
According to one account of the attack, Pchelintsev was approached and hailed by a man in the street, and after turning around got shot into his mouth, Moskovsky Komsomolets daily reported.
According to another account, several attackers surrounded Pchelintsev and made him open his mouth, after which one of them shot right into it.
A law enforcement official said there's evidence that there were two attackers. They were described by eyewitnesses, and measures are being taken to find and detain them.
At the moment, the activist is in the hospital. He underwent oral surgery but cannot yet talk.
Pchelintsev was an active participant in Khimki's political life. He also opened a community liaison office dealing with anti-corruption issues and was writing "an anti-corruption column" in a local newspaper.
Pchelintsev's acquaintances say he was repeatedly threatened, and according to them some threats sounded like promises "to cut off his tongue" or "shut his mouth."
The incident is only the latest in a string of attacks on journalists in the town of Khimki.
Some of them, like the attack on the former editor-in-chief of the Khimkinskaya Pravda newspaper Mikhail Beketov, are believed to be connected with the ongoing fight to keep preserve the Khimki forest, a confrontation which has been a cause of major civil unrest in the community over the last two years.
You can share this story on social media: