First patient dies in UK from SARS-like novel coronavirus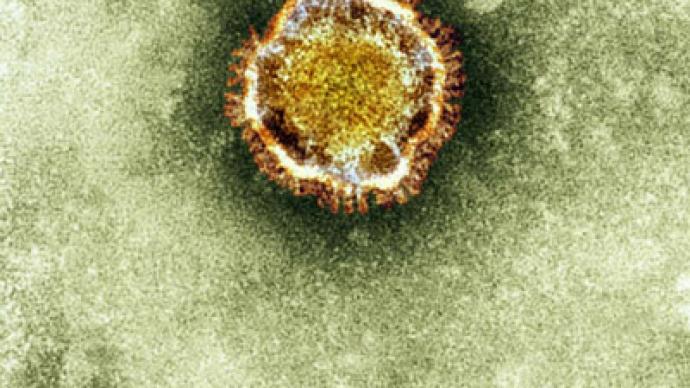 A British man suspected to have contracted the new coronavirus from his father has died in Birmingham. Meanwhile, a new study has been published, showing that the virus, which is similar to SARS, has mutated to efficiently attack human cells.
The patient, who passed away on Sunday in the Queen Elizabeth Hospital, which made his death public, is the sixth fatality of the new coronavirus, out of twelve people who are known to have been infected with the disease. He was one of three members of the same UK family that has contracted the virus, after one of them is thought to have caught it during a visit to the Middle East or Pakistan.The patient had a weakened immune system, and it is not clear if that meant he was more susceptible to being infected with it, or even if the virus was the direct cause of his death. His father remains in hospital.The new coronavirus, which was identified only in September last year, appears to cause respiratory difficulties and internal organ failure in severe cases. It belongs to a wider family of pathogens of varying severity, which also affect many common animals and jump between species.
Novel сoronavirus statisticsSaudi Arabia: Five cases, three deathsJordan: Two cases, two deathsUK: Four cases, one deathGermany: One case, flown from QatarTotal: 12 cases, six deathsSource: Health Protection Agency/World Health Organization
Authorities now admit that the virus can be passed between humans and say they are testing people who may have come in contact with the infected family, but have urged calm nonetheless."The risk of infection in most circumstances is still considered to be very low," declared John Watson, head of the respiratory diseases department at the Health Protection Agency, in a statement."If the novel coronavirus were more infectious, we would have expected to have seen a larger number of cases."Other scientists have been less sanguine.A new study published on Tuesday in mBio journal examined how quickly the virus multiplied in human bronchial cells, compared to SARS (which stands for Severe Acute Respiratory Syndrome) and another older coronavirus, which causes the common cold. The results showed that newer pathogen multiplied quicker than SARS, and as fast as that cold-causing microorganism."We were a bit surprised that it can so easily infect those cells," said author Volker Thiel from the Institute of Immunobiology is at the Kantonal Hospital in St. Gallen, Switzerland.Genetic tests on animal strains of the virus shows that the new infection could have migrated to humans from bats."If an animal virus gets into the human population, one assumes that some adaptation is needed. As we have seen for instance for SARS, there was a phase of adaptation to the human cells, to the receptor. And obviously that is not needed for this new coronavirus," said Thiel in an interview with the Canadian Press.Thiel notes that the ease with which the virus spreads through the cells does not necessarily mean that the virus is easily transmitted between people – a key factor in starting an epidemic.But Michael Osterholm, Director of the University of Minnesota's Center for Infectious Disease Research and Policy, believes that the new coronavirus could follow the pattern of SARS. Initially, SARS was not particularly contagious, but after a minor mutation, the infection rates mushroomed. The disease killed more than 800 people during the 2003 epidemic."At any moment the fire hydrant of human-to-human transmission cases could open," he said. "This is definitely a 'stay tuned' moment."
You can share this story on social media: