Pepper spraying cop meme: Internet pokes fun at Lt. Pike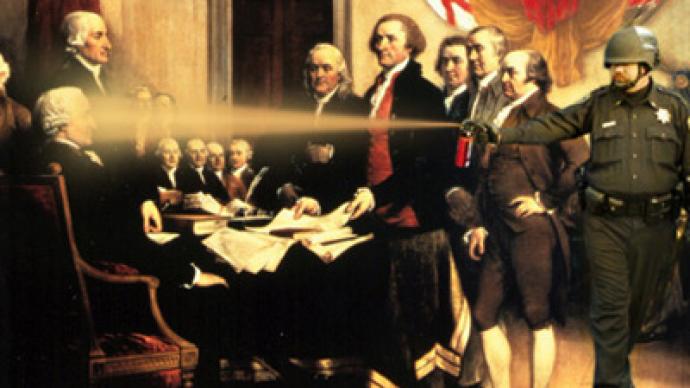 Having started by pepper-spraying Occupy UC Davis protesters, Lt. John Pike, the campus cop, is now taking aim at famous works of art, with a little help from photoshop and an internet meme sending-up the notorious officer.
On November 18, Pike used pepper spray against students who were taking part in a peaceful "Occupy" campaign in front of the University of California, Davis. The incident was filmed, and in no time the video went viral. An enraged public decided to take revenge on the cop for his unwarranted use of forceful policing tactics. They created a special meme on the internet where Pike was pictured pepper-spraying characters on well-known works of art. Over the following weekend Pike's corpulent form found itself on numerous works like Edouard Manet's "Le Dejeuner sur l'Herbe" (The Luncheon on the Grass) and Picasso's "Guernica".
The meme became extremely popular – only 12 hours after it was created, there were thousands of hits with people sending their own photoshopped pictures featuring Pike as well.Pike is now on indefinite leave from the police force, and until he is back in the ranks, he will have the opportunity, it seems, to sharpen his aim while pepper-spraying the silent characters of Manet, Seurat and other famous artists.
You can share this story on social media: