Controversy over Russian edition of Forbes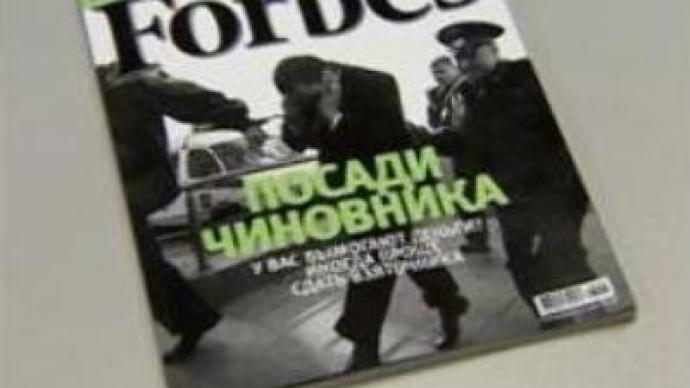 The Russian edition of Forbes magazine has not appeared on the shelves because of controversy over one of its articles. It dealt with the Moscow mayor's wife Yelena Baturina who according to the magazine is also Russia's richest woman.
Baturina's company Inteco asked for a correction of what they claim was a misquote on the issue's front cover. The editor-in chief of the Russian edition Maksim Kashulinsky said he has resigned after being told to replace the offending article. Although, the magazine went on sale containing the piece, its editor-in-chief, said he still had not withdrawn his resignation.
"The thing is that I was told to replace my article with something else, and I submitted my resignation. However, I would like to thank all my colleagues from the Russian media. Thanks to them the decision was revoked and the issue will be on sale. I have not yet withdrawn my resignation. Time will tell. It had two front covers, which is confusing. One cover was changed on Monday, but it was decided yesterday that to change the cover is not enough. Finally, now it has been decided that the magazine can go on sale with this front cover,"
said Mr Kashulinsky.
You can share this story on social media: