Controversy over ref mistake to create precedent in Premier League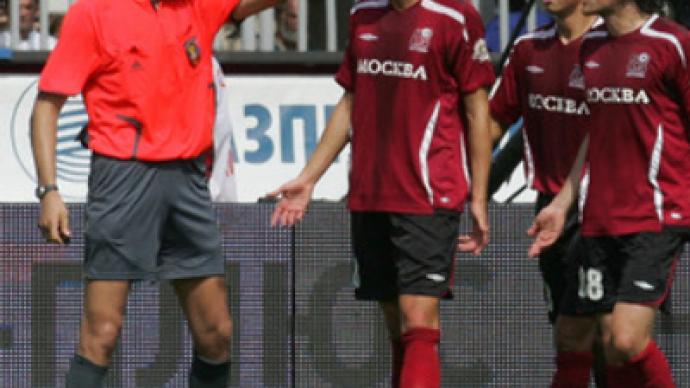 FC Moscow and Zenit may have to revisit their Russian football rivalry from this past weekend after a mistaken call by the referee. Eduard Maly admitted he had messed up a penalty call in the Moscow side's 1-0 loss.
The moment in question came in the 75th minute following a foul by Zenit's Pavel Pogrebnyak when the St Petersburg men were 1-0 up.
Aleksandr Samedov misfired from the spot, but the rebound went to Aleksandr Sheshshukov who appeared to have slotted home. However, Maly judged that a player had entered the box before the penalty was taken, and ruled a free kick to Zenit.
A re-take of the penalty must be awarded in that situation, according to the rulebook.
The Muscovites have filed a complaint and are adamant the match must be replayed. If this happens, it will be the first replay in Premier League history.
You can share this story on social media: