Condoleezza Rice to hold talks in Kuwait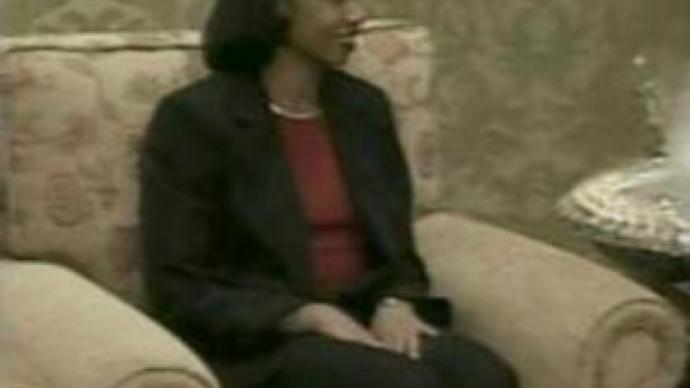 The United States Secretary of State Condoleezza Rice is to hold talks with counterparts from eight Arab countries in Kuwait. It is a part of her Middle East tour.
Late on Monday she held talks with the Saudi King Abdullah. He is one of several Arab leaders who have been urging Washington to increase its efforts at restarting the Middle East peace process.Earlier, Condoleezza Rice announced she will bring together the Israeli and Palestinian leaders in the next few weeks to explore ideas for the eventual formation of a Palestinian state.Rice is also trying to drum-up support for President Bush's new strategy in Iraq, which will see more than 20,000 extra troops assigned to the country.
You can share this story on social media: