Concern over Russian businessmen's killing in Ukraine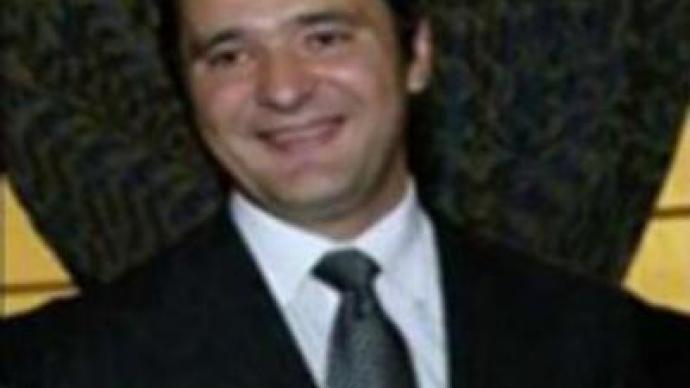 The Russian Embassy in Kiev has offered its assistance with the investigation into the killing of a Russian businessman in the Ukrainian capital. Maksim Kurochkin, who was held in a Ukrainian jail, was gunned down by a sniper as he left court.
After a Tuesday court hearing, Maksim Kurochkin was being escorted back to jail when shots were fired. According to press services, the Russian businessman received a gunshot wound to the heart area and died several minutes later.It is believed the shots came from the 9th floor of an apartment building located across the street from the courthouse. A rifle has been found at the scene. Ukrainian officials suspect a contract killing.
"This was a carefully planned hit. The getaway vehicle was ready ahead of time. The murder was professionally organised and carried out,"
said Ukraine's Deputy Interior Minister Mikola Kupiansky. Mr Kurochkin first became known in Ukraine during the "orange revolution". He was one of the founders of the so-called Russian Club, a group of political experts which monitored the pre-election process in 2004. But he was arrested in an airport outside Kiev in November last year on charges of extortion. He is suspected of involvement in criminal activities in one of the markets in the Ukrainian city of Dnepropetrovsk. The Russian businessman survived an assassination attempt in 2004. An explosive device planted in a car went off as he approached his car. He escaped unscathed in the attack, but his guards sustained serious wounds. Ukrainian officials say they are looking at a number of possible motives for the murder.
"We are not just investigating whether the murder is tied to the victim's business dealings. We are also looking into any conflicts he may have had with Russian organised crime groups. We are investigating all possible leads,"
commented Mikola Kupiansky. Mr Kurochkin had reportedly warned he would probably be killed if he remained in jail.His lawyers asked the court to free him on bail, promising that he would not leave the country. The request was denied. Russian Ambassador to Ukraine Viktor Chernomyrdin said Russia is concerned with the case, calling it "unprecedented".
"The consulate service at the embassy stayed in contact with this businessman the entire time. The process of his detention was of great concern to us. He did not express any specific complaints so we did not interfere. I think the Ukrainian authorities will do everything possible to investigate this incident. This case is unprecedented, for someone to be killed at a court,"
Viktor Chernomyrdin said.
You can share this story on social media: