Colombian drug lord deported from Cuba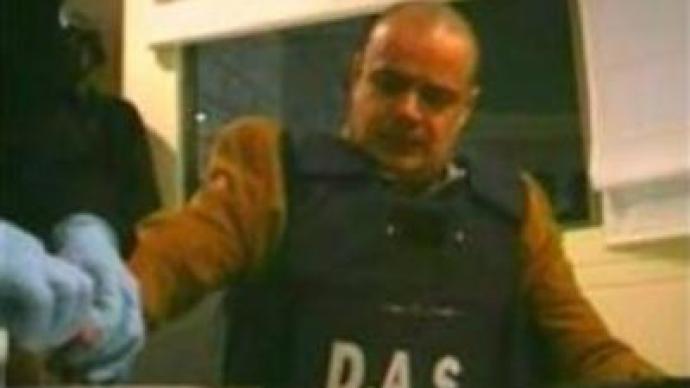 Cuba has deported Luis Hernando Gomez, one of Colombia's top drug smugglers, to Bogota. He may now be extradited to the U.S. where he is wanted for drug trafficking, racketeering and money laundering charges.
Luis Hernando Gomez has been held in Cuba since fleeing his home country in 2004. The notorious Norte del Valle drug cartel is reported to account for up to 60 percent of cocaine consumed in the U.S. And Washington has placed $US 5 MLN reward on the capture of its kingpin. The motives behind the unusual hand-over by Cuba have not been indicated.However, Luis Hernando Gomez was apparently eager to leave the Cuban jail and gave himself up without struggle.
'For months he has shown prosecutors his intention to succumb to justice and to the Colombian authorities,'
Colombian Prosecutor Mario Iguarian said.Gomez has been flown back to his home country but his future has still not been decided. So far, there has been no official comment on whether or when he will be extradited to the U.S. Meanwhile, some Latin American diplomats say Havana would prefer him to be tried in Colombia. The Norte del Valle Cartel is the most powerful drug organisation in Colombia. However, it has been rocked by internal violence and bickering. Many of its top bosses have been captured in recent years.
You can share this story on social media: