Clinton: Putin 'clear winner'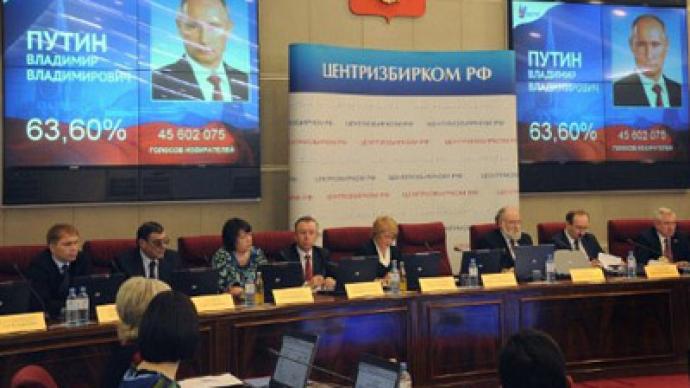 US Secretary of State Hillary Clinton has acknowledged that Vladimir Putin is the "clear winner" of Russia's presidential elections and expressed her readiness to work with the president-elect.
"The election had a clear winner and we are ready to work with President-elect Putin as he is sworn in and assumes the responsibilities of the presidency," she told reporters during a meeting with the Polish foreign minister on Wednesday.Clinton however voiced her concerns over "the arrests of peaceful protesters" that followed the March 4 vote and repeated Washington's calls to investigate reported voting irregularities. The Secretary of State said the US is going to be looking for ways to enhance cooperation on a range of difficult issues, such as the Syrian crisis and US missile defense in Europe. "We continue to believe that Russia should join the international community and play a positive role in trying to end the bloodshed and help create the conditions for a peaceful democratic transition [in Syria]," said Clinton, who has been critical of Moscow's stance on the Syrian crisis.Talking about the missile defense issue, she stressed that Washington is ready to cooperate with Russia in order to reach an agreement which could be in the interests of both nations. "That is not only a US position, that is also through NATO that we have sought to discuss this at the NATO-Russia Council," Secretary of State added.On Wednesday, after counting of the ballots was completed, Russia's Central Election Commission (CEC) officially announced that Vladimir Putin had won the election with 63.6 per cent of the vote. However the non-governmental pressure group Voters' League has accused the CEC of "mass falsification." Putin has promised to conduct a thorough investigation into any violations.
You can share this story on social media: