Clashes in Copenhagen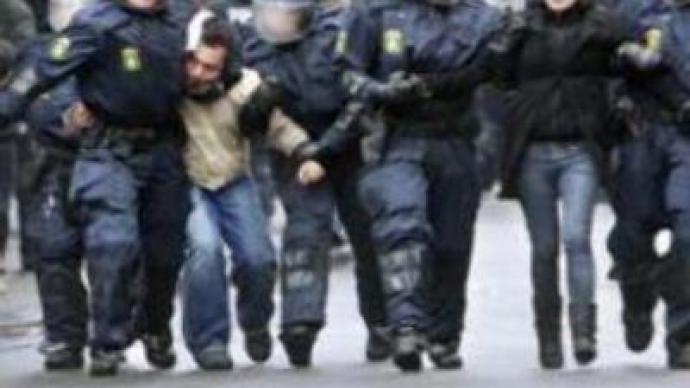 Danish police arrested at least 200 protesters following violent clashes in the capital. The trouble started when an anti-terror squad forcibly evicted 35 left-wing activists from a Copenhagen theatre.
The authorities' action prompted a wave of anger – particularly from youth who have viewed the building as free public housing for years. Protestors flooded onto the streets to condemn the eviction.
"My opinion is that they shouldn't and it is very wrong. There should be room for people like us in Denmark also, and in Europe, and in the world because we have the right idea about how to live!"
says one of the protesters.The demonstration soon became violent; stones and bottles were hurled at police, cars were burned and bonfires set alight. What look like fireworks were also set off.Police broke through barricades and used tear gas to dispel the crowds.
Demonstrators said they would make sure the eviction does not last long.
The conflict over the former theatre has been brewing since 2000 when the local government sold off the building to a religious group. The current owners have a court order for the squatters to be evicted.But the unlawful residents, who have used the building as a base since 1982, have repeatedly called for a political solution.This flare-up of violence in the Danish capital is some of the worst it's seen in recent years.
You can share this story on social media: