Civilian death toll nears 400 in Middle East conflict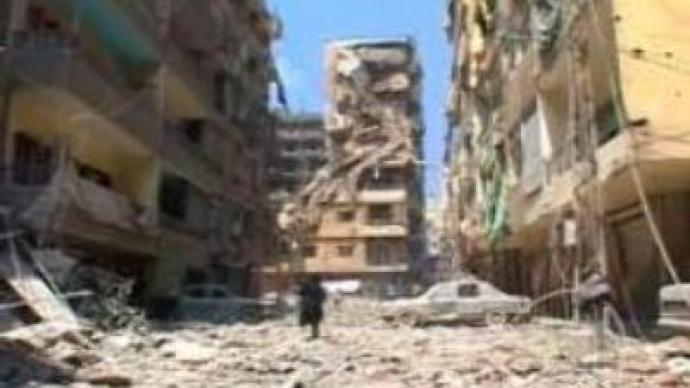 As Israeli ground troops pushed further into Lebanon, the number of civilians killed in the conflict climbed to nearly 400.
A man died and five were wounded in the first Israeli attack on a refugee camp since the conflict began. The World Health Organisation reckons at least 600,000 Lebanese have fled their homes. Hezbollah has responded to
Israel
's incursion into
Lebanon
with sustained missile launches across the southern border. The Israeli port city of
Haifa
has taken the brunt of the attacks. Two died and 20 were hurt as rockets hit houses and vehicles in
Israel
's third largest city. About 50 others were hurt in similar assaults on at least ten other towns across northern
Israel
.
You can share this story on social media: