City freezes after power plant fire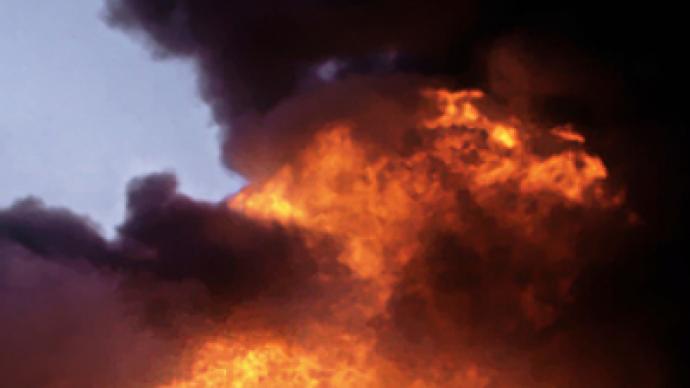 A state of emergency has been declared in the city of Severo in Russia's Far East after a power station blaze left thousands of people without heat or electricity.
The blaze at the diesel-powered station broke out on Sunday, almost destroying it completely. The fire damaged all the generators at the plant in the Sakhalin region, where temperatures have plunged below zero.
It's believed a spark jumped onto a wooden section while workers were dismantling an old metal roof at the plant. Investigators say it's possible safety regulations were not properly followed.
No injuries were reported at the scene.
The fire has left 2,400 people with no electricity in the city and surrounding areas.
The Emergencies Ministry says grocery shops, the local hospital, a communications centre and a bakery are being powered from a reserve generator.
Russian news agency ITAR-TASS reports that electricity is working intermittently in Severo-Kurilsk, saying residents are getting three hours of power followed by three hours of darkness.
Electricity is not expected to be fully restored for about 10 days.
In the meantime, authorities are rushing to deliver standby generators to meet the demand for power. The administration of the region plans to send a steam-ship with diesel generators to the island where the city is located on Tuesday.
The burnt-out diesel generators were only installed in Severo-Kurilsk last year after a fire at the same power station in October 2007.
Officers from the Kamchatka department of the Emergencies Ministry in Sakhalin are travelling to the area to oversee the remedial effort.
You can share this story on social media: