Lithuania opens probe into 'secret CIA rendition prisons'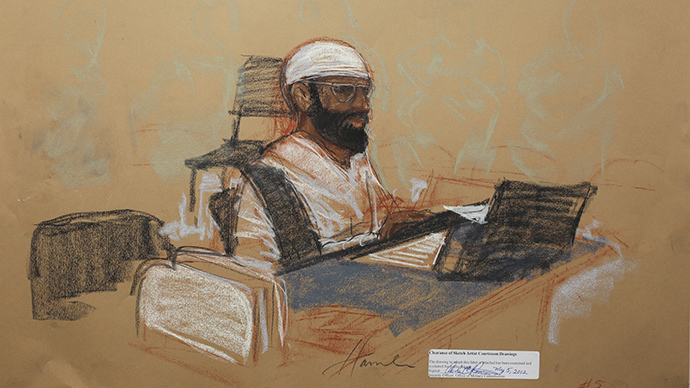 Lithuanian prosecutors have opened an investigation into claims that a Saudi Arabian terror suspect was held in a CIA 'black site' in the Baltic country, media reported on Thursday.
The opened case concerns the "possible illegal transportation of persons across the state border," prosecutors said, as quoted by AFP.

In October, Lithuania refused to probe accusations that Mustafa Hawsawi was imprisoned on its territory at one of the secret US Central Intelligence Agency (CIA) jails – known as 'black sites' – between 2004 and 2006.

Prosecutors in Vilnius said that human rights groups which brought up Hawsawi's case had failed to provide any evidence of wrongdoing and that a previous investigation had ruled out claims that Al-Qaeda suspects were brought to the Baltic country.

But a high court ruled in January that prosecutors should ask authorities in the US for testimony from Hawsawi before making a final decision on whether to continue the case.

Human rights activists hailed the Thursday decision, saying that it could set an example for other countries facing allegations of hosting secret CIA jails – such as Bulgaria, the Czech Republic, Poland, and Romania.

"We certainly hope that it will serve as an example for other countries. And we trust that the investigation will be carried out to get to the bottom of these allegations," Sarah Fulton, a lawyer at Redress human rights organization, told AFP.

Rights groups behind Hawsawi's case claim their evidence is based on flight data, transfers of other suspects, and information about alleged CIA secret prisons in other countries.

Hawsawi is the second terror suspect to say that he was illegally held in Lithuania. Abu Zubaydah, an Al-Qaeda operative who is being held indefinitely at Guantanamo, has made the same claim.

In 2009, a Lithuanian parliamentary inquiry identified two locations that may have been used as CIA black sites, including an old riding school. However, a 2011 probe was dropped due to lack of evidence.

Probes into CIA black sites have taken place in other EU countries, as well.

Authorities in Poland have been investigating such allegations since 2008. Warsaw is accused of striking a secret deal with Washington, under which the CIA allegedly took over an intelligence training academy and used it to secretly detain prisoners as part of the war on terror.

In January, prosecutors finally promised to open an investigation into a media report [LINK: https://www.rt.com/news/poland-cia-secret-prison-143/ ] stating that the CIA paid the Polish government $15 million to open a black site on its territory.

The European Court of Human Rights in Strasbourg began examining in December allegations that two Guantanamo detainees were tortured in a Polish CIA black site. Poland refused to share evidence in the case, claiming that doing so will compromise its investigation.
You can share this story on social media: