Church "refugees" to return home after 80-year-long exile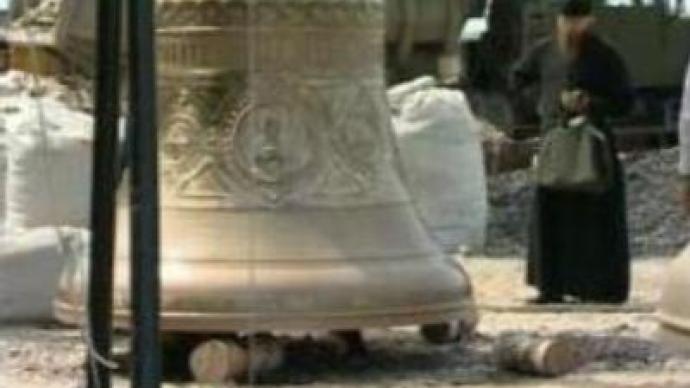 After almost 80 years in exile, the church bells of Moscow's Saint Danil Monastery are coming home all the way back from the Harvard University. The 18 bells are to be exchanged for a set of exact replicas made in the city of Voronezh.
In the 1930s, when the Orthodox Church was persecuted, the Soviet government wanted to melt the bells down, but they were saved by an American manufacturer, who bought them and sent to Harvard University as a gift.The idea of returning the bells was only raised after the re-opening of Saint Danil's Monastery in the late 1980s. And now Harvard officials are in the Russian city of Voronezh to see what they will get in return for the originals.Of course, they can't be exact copies of the bells that date back to the 17th century. But some say they do sound quite similar, if not better.
"I like the bells very much, I think they are beautiful. Their sound is perfect,"
says Ben Rappaport, senior bell ringer at Harvard University.The replicas look fresh in comparison with their prototypes, but the most important thing about the bells is not their appearance – it's the sound.
"It might seem that the exterior look of the bells is the hardest part of work, but it's not true. Sounding is the most difficult part,"
explains Oleg Anisimov, head of foundry.And when it comes to chimes, the experts are very demanding. They record the ringing of these bells and compare it to the sound produced by the originals. And it seems that the craftsmen from Voronezh did strike the right note.The reproduction of the bells took about three months. Wax models were ready by March. Now given the positive assessment from the Harvard officials, it will take only a small step before the original bells are returned to the place where they belong.
You can share this story on social media: