Chopper crash site in Chechnya investigated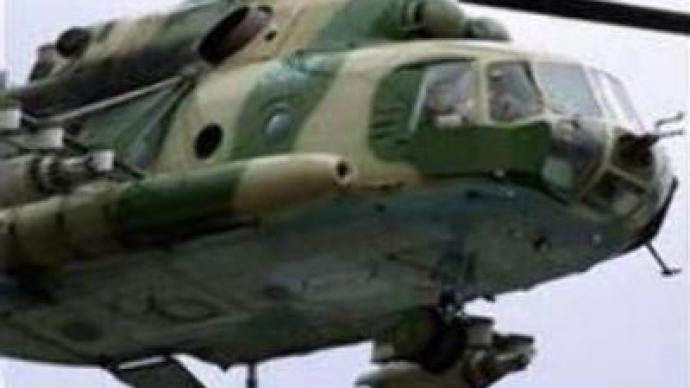 Investigators have recovered the flight data recorders from the Russian Mi-8 helicopter that crashed in southern Chechnya. A special commission is working at the scene to determine the cause of the crash.
The exact number of casualties is unclear. Some reports say as many as 20 people may have been killed.Authorities in Chechnya say mechanical failure is likely to have caused the crash. Interior Minister Ruslan Alkhanov says the helicopter crashed during an emergency landing. It was taking part in a military operation in the Republic's Shatoi region when it went down.Three militants were reportedly killed in a gunfight following the crash.
You can share this story on social media: