Chirac makes last speech to nation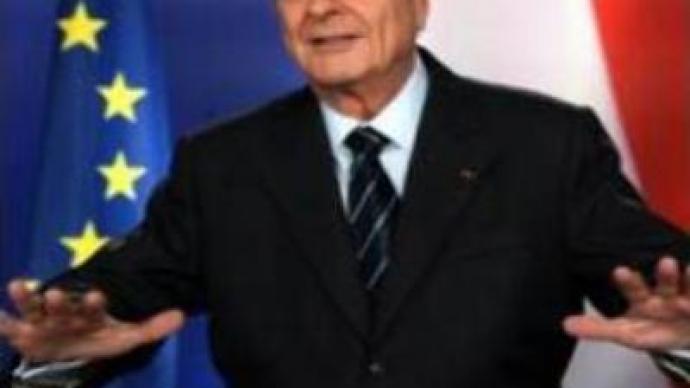 Outgoing French President Jacques Chirac has made a farewell address to a nation he has led for 12 years. The 74-year-old, nicknamed "bulldozer" by French people, spent his last full day at his presidential residence Palais de l'Elysée.
"Tonight I would like to tell you it has been my great honour to serve you,"
Jacques Chirac noted and then continued:
"I would also like to tell you the great bond I feel with each of you in my heart and the admiration and respect I have for the French people. I would like to tell you how much trust I have in you.""I know that the next President of the Republic Mr Sarkozy will desire to move our country forward from the bottom of his heart. And I send my best wishes to him in this difficult and most beautiful mission for the good of this magnificent nation, our France, of which we are proud,"
the outgoing President said. Jacques Chirac will hand over power to President-elect Nicholas Sarkozy on Wednesday.After stepping down, he is reportedly planning to work on an international development plan. One of Mr Chirac's most die-hard loyalists, Prime Minister Dominique de Villepin, submitted his resignation earlier in the day.And Mr Sarkozy is expected to unveil a new government later in the week.
You can share this story on social media: