Swiss vs Swedes: Humorous race to teach Chinese which is which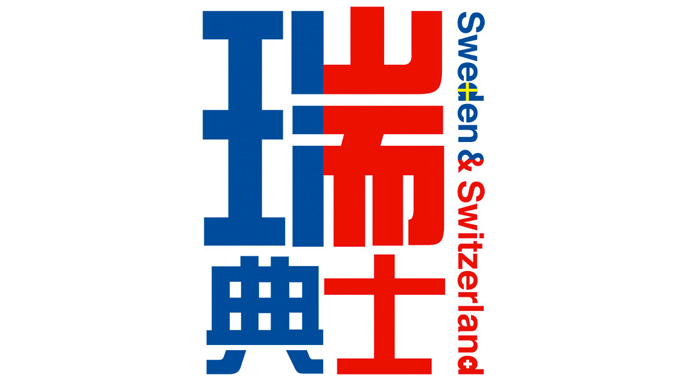 Swiss or Swedish? As people in China keep confusing the two European states, their consulates in Shanghai have launched a humorous competition to finally sort out the confusion and keep Sweden and Switzerland apart.
For English speakers it is relatively easy to pick the difference between Sweden and Switzerland. And playing word association games, very few would come up with chocolate, cheese, bank and watches for "Swedish," because these are the things that are commonly related to "Swiss".

In the Chinese language though the names of the two European countries sound very similar, making people really struggle to remember that IKEA and Volvo are Swedish companies and that ABBA was a pop band from Sweden, but not Switzerland.  

"You often encounter this," Swedish Consul General Victoria Li told the TT news agency, cited The Local. "Sweden is 'Ruidian' and Switzerland is 'Ruishi'. The first symbol is the same."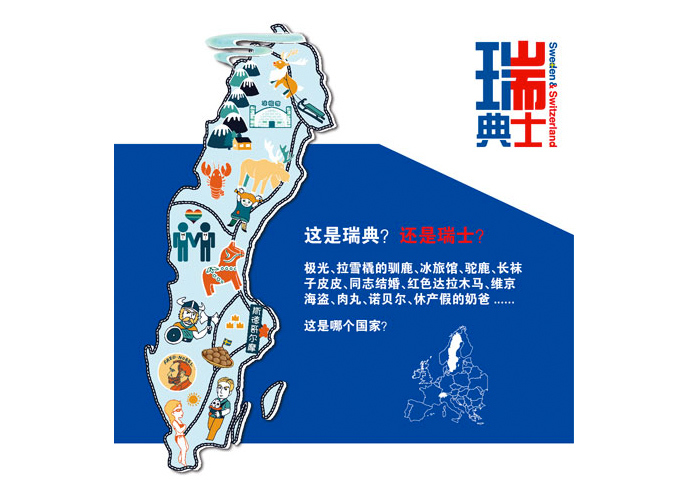 To put an end to this name mix-up, the Swiss and Swedish consulates in Shanghai have launched a "Sweden-Switzerland" competition. 

As part of this creative contest on social media, the Chinese have been invited to come up with funny, yet correct ways to tell Sweden and Switzerland apart. That can be done in any format - a blog article, a cartoon, a photo, a short film or any other.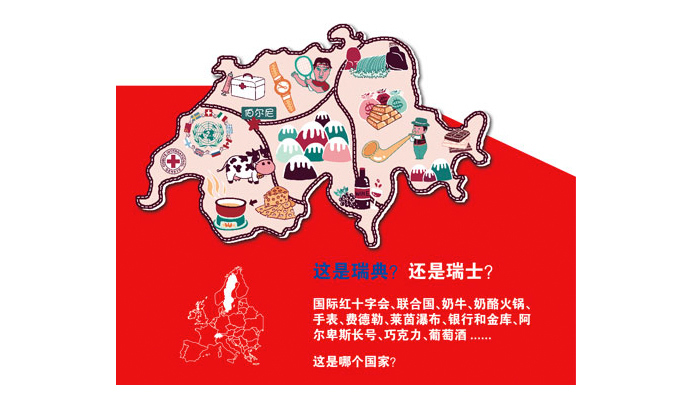 "The best three pieces of work will be awarded generous prizes, and the winner will receive a 12-day trip to both Sweden and Switzerland for two," the Swedish Consulate states on its webpage.

After the journey, the winners will have to report back on their impressions.
The organizers have also made rather a witty poster for their campaign. It depicts maps of Sweden (Northern Europe) and Switzerland (Central Europe), which are both packed with objects and people associated with the two countries.

For instance, the Swedish map has a Dalecarlian horse, a Viking, Alfred Nobel, and  a red-haired naughty child, Pippi Longstocking – a character from one of Astrid Lindgren's books. There is also a gay couple getting married – which is not legal in Switzerland yet - and a guy on parental leave. The Swedish national flag is pinned on top of a large plate with famous meatballs. The capital Stockholm is marked with crowns as Sweden is a Kingdom.

The Swiss map, predictably, comes with all the traditional stuff like cheese, fondue, gold and the Alps. It also has a picture of a tennis player – apparently, Roger Federer, former world number one. The country is home to a whole bunch of international organizations: the symbol of the UN – which has offices in Geneva - was placed on the poster as well. 
The Sweden-Switzerland competition wraps up in about three weeks with the deadline for submitting creative pieces of work set for November 20.
You can share this story on social media: