China suffers from lack of women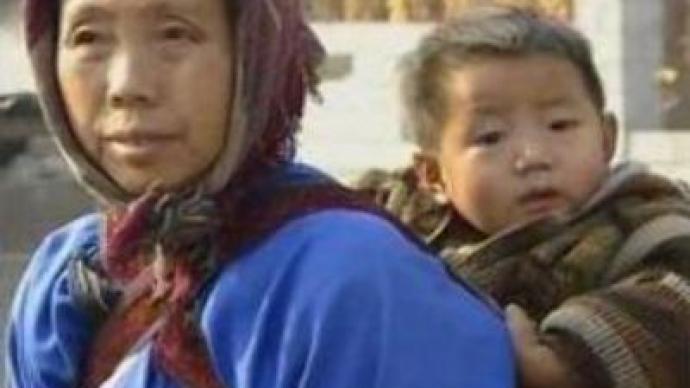 China, the world's most populous country, is suffering from a demographic crisis – a serious lack of women. Rooted in traditions, the problem is also linked to the social situation in the country.
If the manufacturing centres of China's south-east coast appear to be bustling with women – 70% of migrant workers in this region are female – the inland rural areas present quite a different view. In the regions where social security provisions are weak, sons are much preferred to daughters as traditions of marriage in China dictate that married sons stay with their parents to look after them. Strict birth-control regulations in China, which limit each family to one child, have exacerbated the problem. Abortion rates where the foetus is known to be female are high, as are suicide rates among married women. According to official Chinese figures, for every 100 girls born in China, 117 boys are born. By 2020 the country could have 30-40 million more men than women. China is a country of strong traditions, but these are proving detrimental to the country's demographic welfare. This conflict between tradition and reality is unlikely to change as the population discrepancy worsens, but in every sense, the impending rise of the bachelor is to prove an unwelcome development.
You can share this story on social media: