'Eiffel Tower' nosejob: Chinese students turn to plastic surgery to beat other job candidates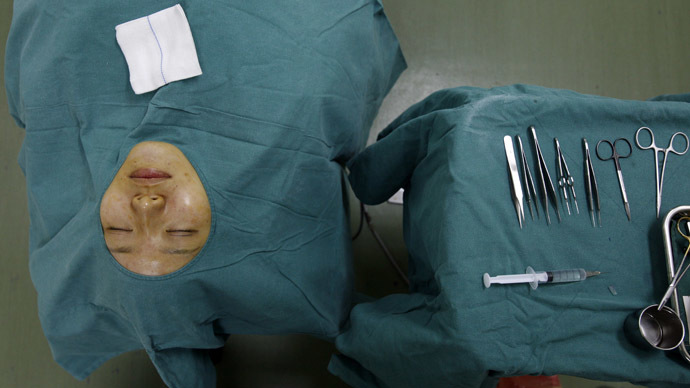 With a record 7 million graduates entering China's job market this year, candidates are resorting to every means to improve their chances – even turning to plastic surgery modeled on France's Eiffel Tower to appear more attractive to employers.
Because of China's economic slowing growth, the country's state media dubbed 2013 "the toughest ever year" for graduates. The statistics say it all; around 10 percent of recent university graduates are unemployed, more than double China's official unemployment rate for the general population, according to a June survey by MyCOS, a Beijing-based education consultancy. 

There's also a not-so-obvious downside to the lack of jobs. Chinese employers prefer attractive job candidates, at times even posting height requirements in vacancies.
Graduates are eager to gain an advantage over other candidates by going under the knife. 
"Some students face a lot of employment pressure after graduation, if their facial features are good, they'll have more chance of finding a job," surgeon Wang Xuming told AFP.
Xu Yang, 26, who is from Beijing, said she underwent liposuction this year partly to help her find a job.
"I was fat, and after surgery, finding a job can be easier," she said. 
"Employers sometimes care more about your appearance than your experience, especially for white-collar jobs."
Across the southwestern city of Chongqing, for instance, posters advertise the "Eiffel Tower", a $9,800 plastic surgery nose job.
"We've been influenced by the beauty of the Eiffel Tower, we don't just add to the nose, but rebuild it," surgeon Wang Xuming said, adding that he performs around a dozen such operations each month.
China is just behind the US and Brazil for the number of plastic surgery operations performed every year, and the market is rapidly expanding, growing up to 40 percent annually.