Coordinated IED blasts strike outside China Communist Party provincial HQ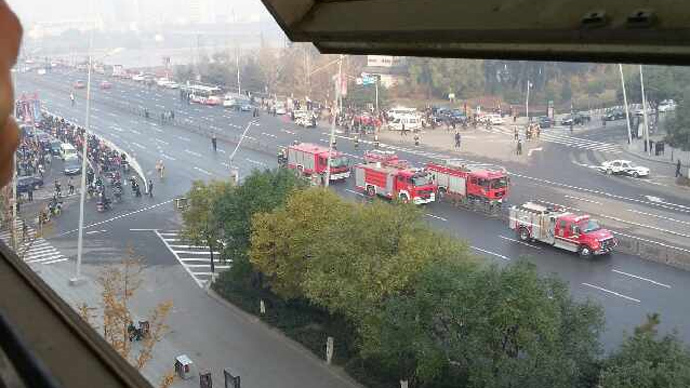 At least one person has been killed and eight wounded after a series of improvised devices exploded outside an office building of a provincial headquarters of the Communist Party of China in Taiyuan.
Seven explosions occurred at around 07:40 local time near the Shanxi Provincial Committee of the Communist Party of China, South China Morning Post reports.
One person has been killed and eight wounded and two cars damaged in the blasts, according to official reports.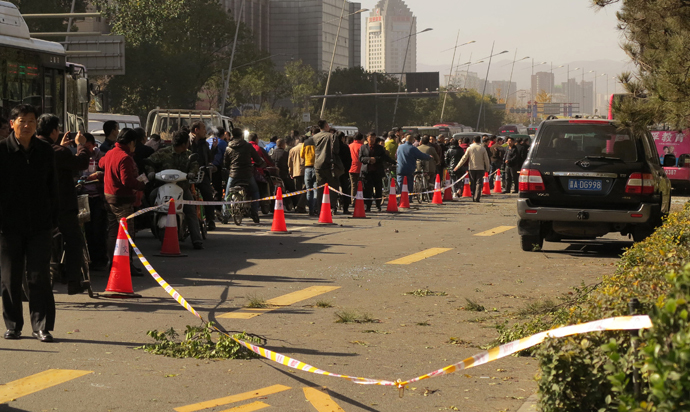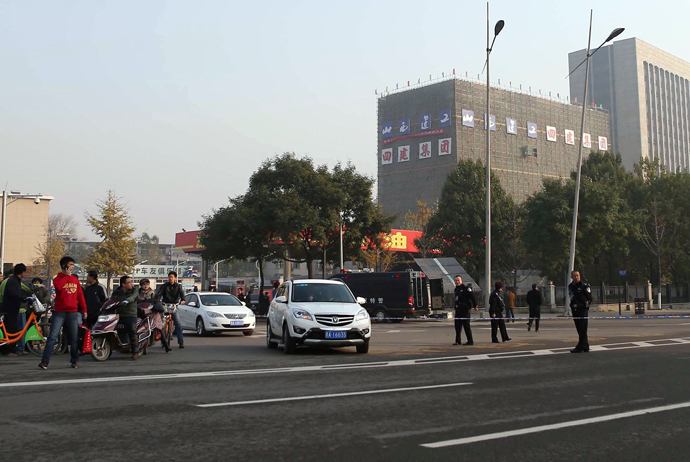 The explosive devices were planted in roadside flowerbeds, according to CCTV, which added over 20 vehicles were damaged by the explosions including the passing buses.
Ball bearings likely embedded within an improvised explosive device (IED) were found at the scene, Xinhua reports. 

Massive metal pellets #Taiyuanhttp://t.co/1c8yXZgxVFpic.twitter.com/5r9lhlrACr

— Patrick Boehler (@mrbaopanrui) November 6, 2013
爆炸发生后四分钟发上微博的照片。 #山西省委爆炸pic.twitter.com/wC3E7reI8b

— 北风(温云超, Yunchao Wen) (@wenyunchao) November 6, 2013


Taiyuan is the largest city in the northern Shanxi province, with 4 million residents, located about 250 miles northeast of Beijing. 
Last week, the Chinese government pointed to Islamists after an attack in central Beijing near Tiananmen Square that left five dead.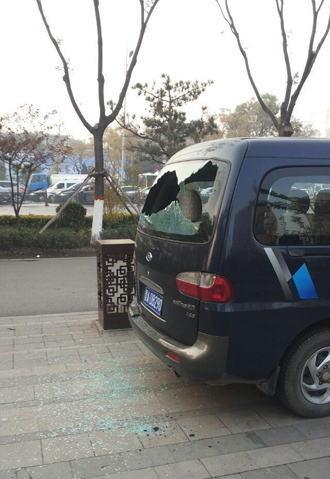 You can share this story on social media: