China neither denies nor confirms missile test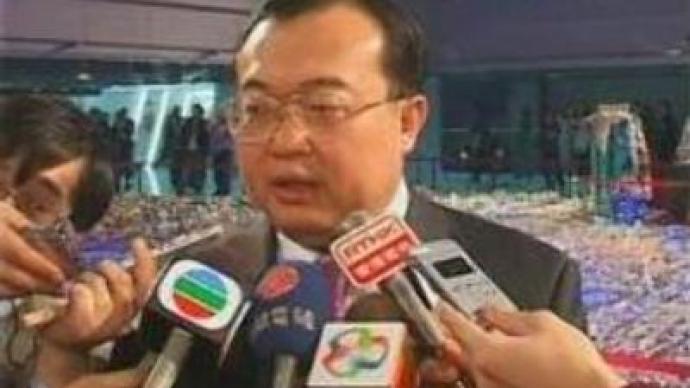 The Chinese Foreign Ministry says it is unaware of an anti-satellite missile test which is reported to have been carried out last week. A number of countries including the U.S. have said they are concerned by the allegations.
the U.S. intelligence agencies believe China conducted its first successful anti-satellite missile test on January 11.The ballistic weapon is thought to have been launched from or near the Xichang Satellite Launch Centre and was carrying a so-called kinetic kill vehicle, which hit an old Chinese weather satellite almost 900 kilometers above Earth.China, however, has refused to deny or confirm that it has tested a satellite-destroying missile.Liu Jianchao, Chinese Foreign Ministry Spokesman, commented,
"I can't say anything about the reports, I don't know. What I can say is that China advocates the peaceful use of space, and opposes the militarization of space and any form of arms race."
Russian Defence Minister Sergei Ivanov voices doubts about the test, saying details are not clear.Nevertheless, the United States, joined by Australia, Japan, Britain and others, have voiced their concern. They say the test triggers suspicions over China's motives in the region and are demanding an explanation. Also, there are worries that China's experiment raises the risk of an arms race in outer space.Stephen Young, Senior Analyst from the Union of Concerned Scientists' Global Security Programme, USA, shared his view of the current situation. He said that the fact that China launched a missile at one of their satellites in space is legal. However,
'it's not good, and the question is how to stop that'.
The analyst believes that
'one of the ways is to try and develop the rules or, possibly, a treaty that would explain what is right and what is wrong'
in terms of usage of space. He also mentioned that China was offering a discussion of such a treaty. The U.S., however,
'said no, which was a poor choice'
. Mr Young stressed that so far most countries, including the U.S.A. and Russia, have used space for peaceful purposes and
'currently do not deploy systems that can attack satellites in space as this (Chinese) system is'
.
'We believe that Bush's administration in the next budget, which will come out next month, will ask for money for so-called space based test bed for a missile defense interceptor. That'd be the first time when the country has planned to base the weapon in space,'
he added. However, the analyst is certain that even if such system was created, it would not be very effective as defence, but would be effective to attack own satellites.
You can share this story on social media: