China cracks down on fake meat made from rats and foxes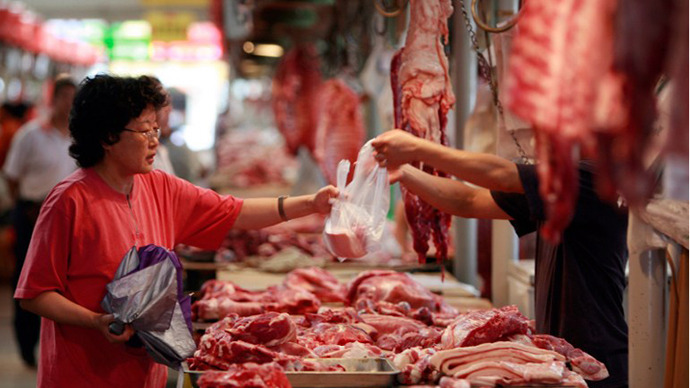 More than 900 people have been arrested in China for involvement in meat-related crimes, including producing fake beef and mutton from animals such as rats, minks and foxes, authorities reported.
A total of 382 cases of alleged crimes in food industry were uncovered in a three-month campaign launched by China's Ministry of Public Security on January 25, the ministry reported.
In addition to producing falsely-labeled meat, the crimes included using banned chemicals in processing of products, selling meat infected with various diseases and injecting water into meat to pad up its weight, according to Xinhua news agency.
Security officials seized more than 20,000 tons of illegal meat products during the crackdown.
The ministry said it will now focus on dairy products, continuing a larger campaign to combat crime and violations in food industry.
Crook producers faking meat to beef up the bottom line is hardly China's exclusive problem. Europe recently had a major scandal over horsemeat laced with banned drug, which was sold as more expensive beef.
You can share this story on social media: