Chinese officials inhale bribes?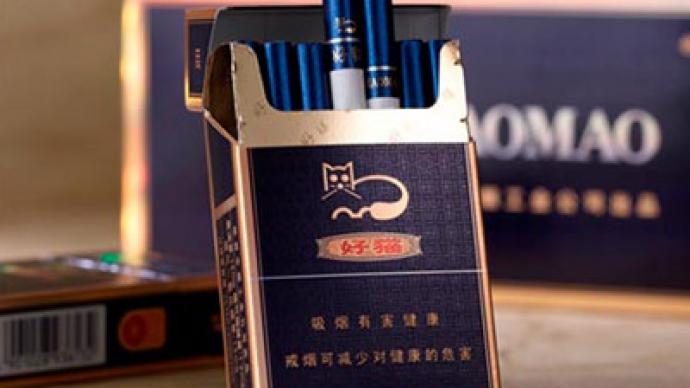 In China, entrepreneurs say it is impossible to run your business without bribery. And the new trend - provoking an angry buzz in the local internet community - is to pay dishonest officials with record-priced cigarettes.
­In the Chinese city of Xian, a carton of luxury Good Cat cigarettes goes for no less than $889. Shop assistants say that despite the exorbitant price, the cigarettes sell quite well, mainly as gifts. This has led to speculation that Good Cats are used to bribe officials.
"Because of corruption, you cannot do business. In effect, you can do nothing if you don't send gifts to those in power," Xinhua news agency's editorial said.
News of the extravagant smokes has blown across the Chinese internet on Thursday. Some outraged users wrote that they could easily live for a whole month for the price of a single cigarette. Others claim that the producers of such expensive cigarettes only rely on the growth of corruption in Chinese society.
Meanwhile, the manufacturer of Good Cat, the Shaanxi Tobacco Company, claims that these shockingly-priced Good Cat cigarettes circulating the market are just rare samples, because the product has not yet hit the shelves.
It is not the first time cigarettes have been at the heart of a corruption scandal in China. The former director of the Nanjing Property Bureau, Zhou Jiugeng, was fired in 2008 for "purchasing high-priced cigarettes using public funds."
In China giving and sharing cigarettes is a customary practice. In a country where over half the adult male population smokes, cigarettes are used as gifts for various special occasions from weddings and business meetings to funerals.
This creates a growing market for luxury cigarette brands. Panda cigarettes, which used to be loved by the Chinese leader Deng Xiaoping, can reach as much as $107 per pack, against $2 for a more generic brand.
You can share this story on social media: