Air pollution champion: China burns nearly half coal used worldwide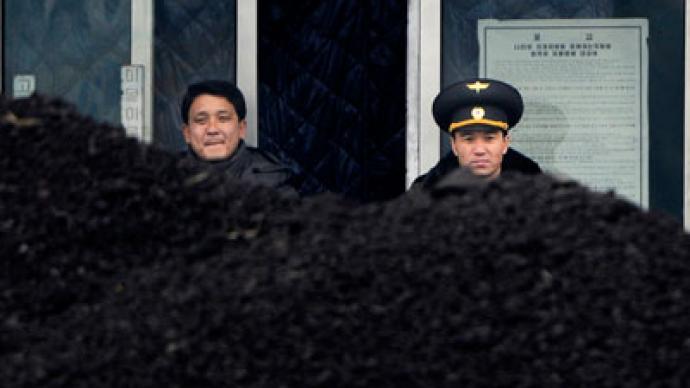 China burns almost as much coal as the rest of the world combined, the US Energy Information Administration (EIA) has reported. China's coal use is poised to continue rising, despite the country's rapidly deteriorating environment, experts predicted.
The latest EIA report revealed that China's coal consumption grew more than 9 percent in 2011, continuing its upward trend for a 12th consecutive year. Since 2000, the country has accounted for more than 80 percent of the global increase in coal use, the EIA reported. China currently accounts for 47 percent of global coal consumption, nearly totaling the rest of the world combined.
Coal remains the most widely used energy source in China due to its low cost – the country is the largest user of coal electricity in the world. Along with its own vast coal resources – about 114 billion tons produced as of 2011 according to the World Coal Association – China also imports large quantities of coal, since the country's coal-mining regions are often far from the areas where it is in demand. "The Asian market is the fastest-growing coal market in the world," Brookings Institution energy analyst Charles Ebinger told Mother Jones magazine. China's heavy use of coal is believed to be one of the reasons the capital Beijing recently witnessed its worst air pollution in years. For two weeks, Beijing's air was labeled worse than "very unhealthy" and "hazardous." Authorities have closed 103 factories and taken 30 percent of government vehicles off the roads, but with little effect. Air pollution in China hit a record high earlier this month: 30 to 45 times above recommended safety levels. Beijing itself became blanketed in a thick, toxic cloud that grounded flights and forced people indoors.
The report is the highest-level acknowledgment to date of the hazardous air quality levels across much of China."We should take effective measures to speed up the enhancement of our industrial structure, push for energy conservation and build an ecological civilization," Chinese premier Wen Jiabao announced on state television. However, the measures undertaken by the Chinese government do not include replacing coal production and consumption with more environmentally friendly sources of energy. Rather, the IEA predicted the opposite: Coal consumption will grow not only in China, but also in India and other developing economies, and this trend will prevail until clean energy prices can compete with coal.China has been one of the major air polluters in the World. According to the EIA since 2000 the country's carbon dioxide emissions from burning coal have risen by nearly 170 percent. Since 2009 China has sped ahead of the US in polluting Earth's atmosphereNotably, wind power recently surpassed nuclear power production in China, and is now the country's third-biggest source of electricity, second to hydropower, according to a recent report by the China Wind Energy Association.
You can share this story on social media: