Beijing bling ban: New China to cut red carpets & luxury living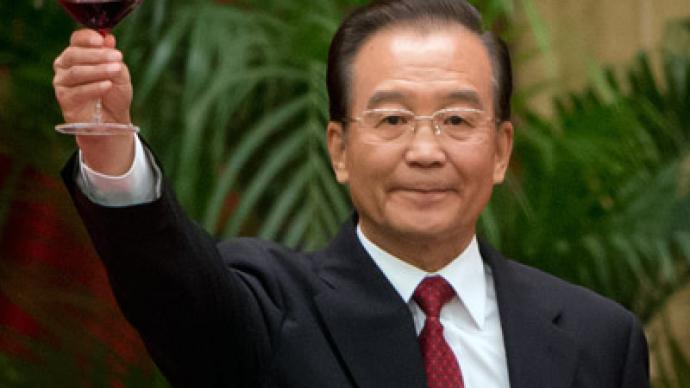 China may have overtaken the US as the world's largest trading partner by taking some pointers from Washington, but the new Chinese government wants to burnish its communist image by banning extravagance, like red carpets and 'pointless' speeches.
Communist Party leaders were notorious for driving around in chauffeured luxury cars, competing with each other on who could build the grandest government offices and even trying to outdo each other with lavish banquets.Party leaders will no longer be greeted by cheering crowds, red carpets, banners or elaborate flower arrangements, according to an announcement on Chinese state media. China's new government is taking swift steps to reshape its image amid growing criticism of some politicians' decadent lifestyles.
The move is a knee-jerk reaction to the media furor dominating Chinese headlines, Dr. Chen Gan of the National University of Singapore explains: "The new leadership understands that the Communist Party is having an image crisis, because the public, through the development of social media, has cast more and more doubts on the corruptive and lavish lifestyle of the Communist Party cadres," he said. "They also have witnessed a series of reports by the international media which talk about the scandals and corruptive behaviors related to the Communist Party officials. So this is a form of response to the party's international critics."
In April 2012, the Times reported on growing concerns in China that officials' opulent habits could be costing the country almost $100 billion annually. Many believe the lavish spending is a cover for government officials' embezzlement of funds – another source of widespread anger and resentment in China.
China's new leader, General Secretary Xi Jinping, has vowed to make a crackdown on corruption one of his main agendas. But such a task is easier said than done, according to Steven Tsang of the University of Nottingham:"The Communist Party of China is not going to eliminate corruption when families of top-level leaders are themselves involved in dealings and accumulation of wealth beyond their normal means," he said. "So you have a problem here. Unless those are being dealt with you will not be able to deal with corruption completely. But they are ostentatious displays of ill-gotten gains that can be dealt with, and that is what Xi Jinping is dealing with at the moment."
Also among the new rules is a ban on 'long and dull' speeches, as well as self-adoring write-ups in state print media. The guidelines also recommend that officials should no longer attend ribbon-cutting ceremonies, or any other self-aggrandizing events or forums.Foreign travel will also be "strictly controlled," which likely means smaller crowds of Chinese students and expats will greet Party leaders traveling abroad.
The new Chinese premier may have been motivated by predecessor Hu Jintao's final major political report at the Party Congress in November, which lasted for 100 minutes and left many of the delegates nonplussed or sleeping in their seats.Xi has already given two-stripped down speeches, both without any notes or teleprompters. Other prominent figures, including future Prime Minister Li Keqiang, have reportedly held meetings in which participants were banned from making any showboating speeches.But Xi's laid-back attitude towards dress – especially compared to the rigid and buttoned-up demeanor of the party – has left the country wondering how far their new leader will go in reforming the government.Adam Segal at the Council on Foreign relations told the Atlantic magazine that Xi's 'polishing' of the party would help it regain some control, but that it was still too early to determine if this will ultimately improve public relations.
You can share this story on social media: