Red alert issued for Chilean volcano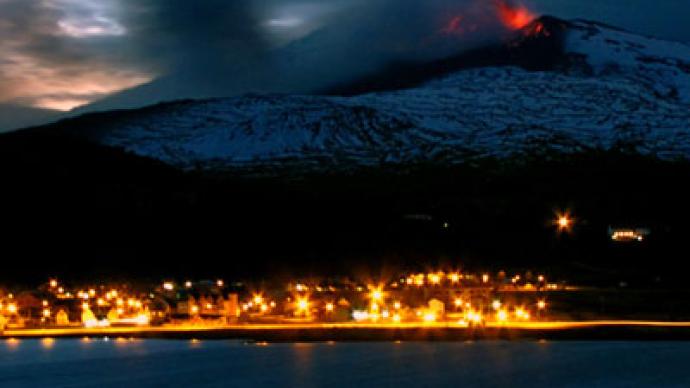 A top level "red" alert has been issued by the Chilean authorities as Copahue volcano began spewing ash raising fears of an imminent eruption.
No evacuation has been ordered by the National Emergency office as there are no big towns are in the current risk area. About 500 people live in Copahue, a village famous for its spa waters, and there are about 900 in the town of Caviahue and an estimated 800 more in local indigenous Mapuche communities."The intensity of seismic signals suggests the eruption in progress is on the smaller side (but) we are not ruling out the possibility that the activity could turn into a larger-scale eruption," the Geology and Mining Service said in a statement.The 2,965-meter giant lies on the Chilean-Argentinian border but its crater leans toward the Argentine side.
You can share this story on social media: