Free school meals kill 23 children in India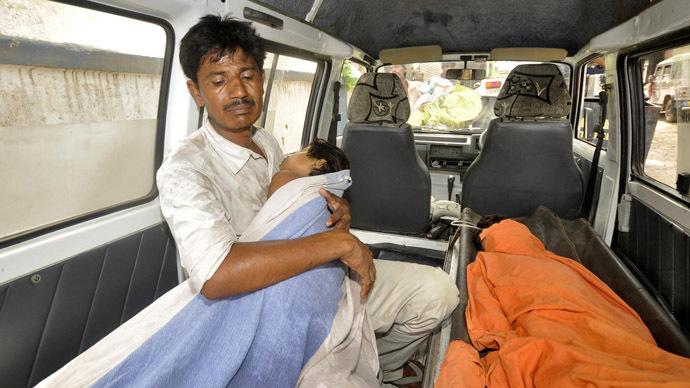 The Indian government has announced it will set up an inquiry into the quality of food given to school pupils after 23 children died after one of the biggest incidents of poisoning in many years.
Police have said they are searching for the headmistress of the school in the eastern Bihar province, who has disappeared along with her family. The school children are believed to have fallen ill after eating vegetables contaminated by insecticides.
The majority of the victims were under 10-years old and were poisoned after eating state-subsidized vegetarian meals consisting of rice, lentils and soybeans at a public school in Dahrmasati Gandawan village, some 60 kilometers north of the state capital Patna, The Times of India reported.
Some of the children started vomiting even before all of the children received their lunch, prompting school administrators to stop serving the meals.

Medical brigades that arrived at the scene were unable to save 16 children, who died right on the school premises. Four more were later pronounced dead after being transported to hospital, one died in hospital later on. Some 30 children in total, along with a female cook, were hospitalized following the incident.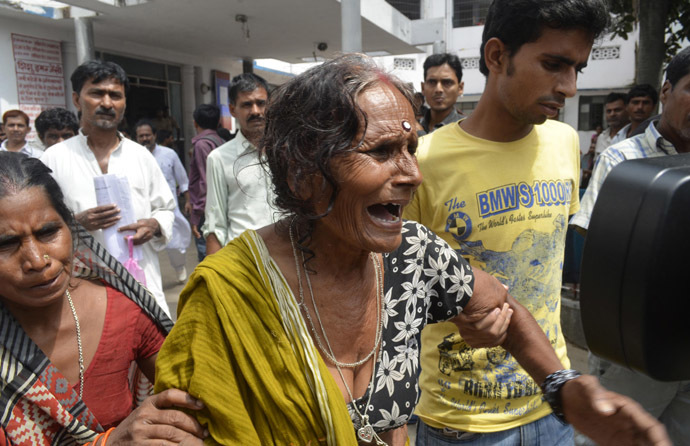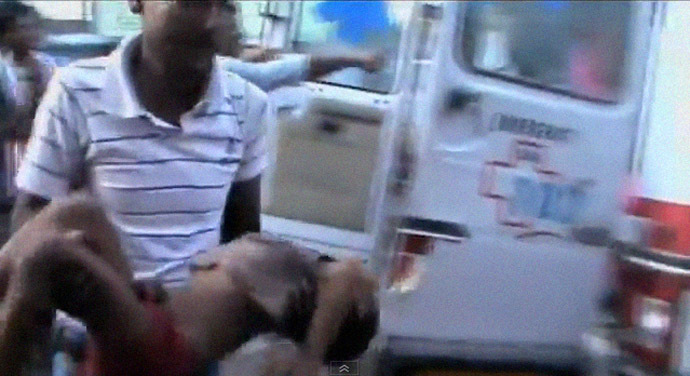 Ten children remain in a grave condition and are receiving round the clock treatment by pediatrics specialists.
"The doctors did their best to save the children, but there was so much poison in their food that the doctors couldn't save them all," said Abhijeet Sinha, Chhapra's District Magistrate.
The Chief Minister of Bihar state Nitish Kumar has ordered an inquiry into the incident.
The local food inspector has been suspended and a criminal negligence case against the school headmaster has been launched.
Bihar's state Education Minister P.K. Sahi has announced that a preliminary investigation suggests the food contained an extremely high quantity of an organophosphate insecticide used on rice and wheat crops. It is suspected the food was not properly washed before being delivered to school kitchen.
The Nitish Kumar government has announced compensation of 200,000 rupees ($3,360) to each of the families of the deceased.
Most Indian states offer free mid-day meal programsб covering some 120 million school children in a bid to battle malnutrition, a major health concern among poor Indian children. The move also incentives parents to send their children to school, as they are freed from the burden of feeding them.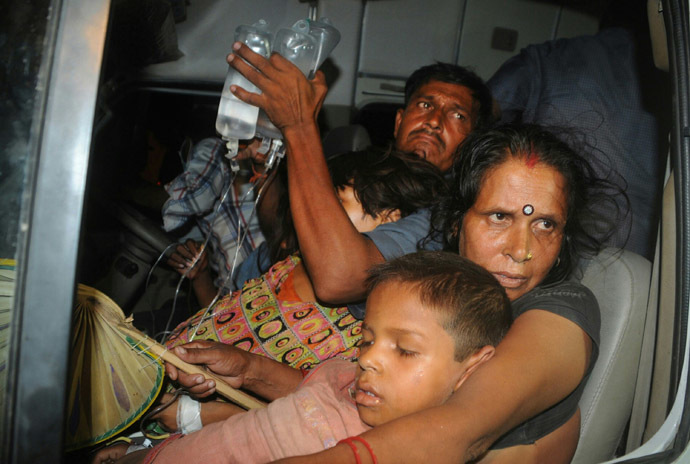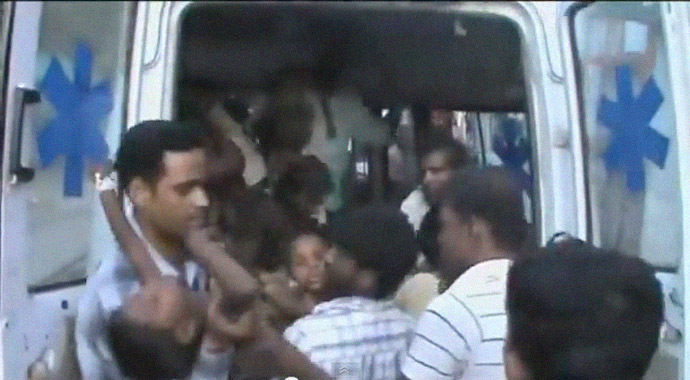 Local MP Lalu Prasad named poor quality food being supplied to schools as the primary reason for such incidents.
A bandh (civil disobedience campaign) is called to start soon in the region where the accident took place.
India's Bharatiya Janata Party (BGP, 'Indian People's Party') and the Rashtriya Janata Dal (RGD, 'National People's Party') political parties are both planning to protest against the Bihar state's Nitish Kumar government following the incident.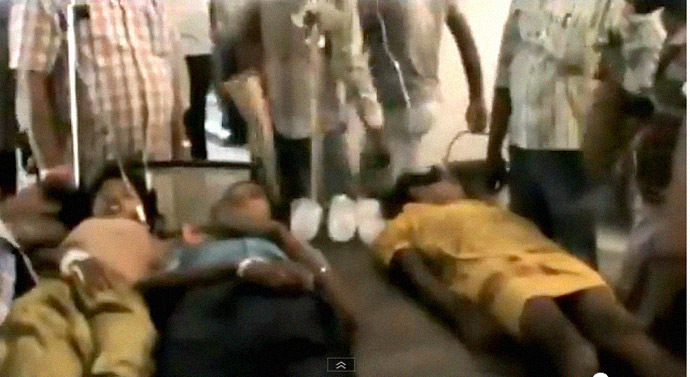 You can share this story on social media: