Childless couples rush to adopt quake orphans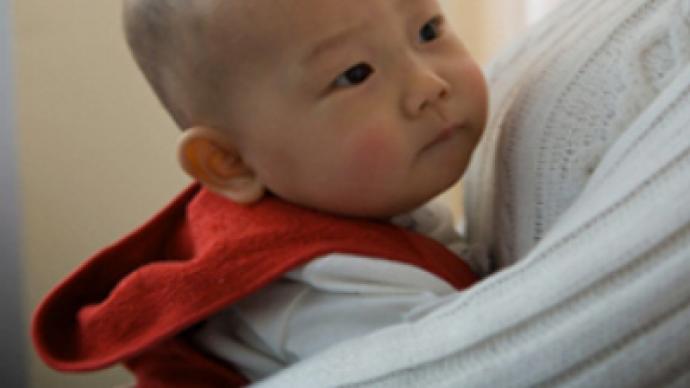 Hordes of prospective parents across China have come forward to adopt the thousands of children orphaned by the massive earthquake which devastated parts of Sichuan province on May 12. An estimated 5,000 children lost their guardians in the disaster.
There may be more people willing to adopt than orphans available, according to China's Ministry of Civil Affairs.
However, the government is urging prospective parents to remain patient as the authorities are still doing everything possible to reunite families. They want to avoid situations where parents come to claim their kids and discover they have already been adopted. Around 7,000 children have already been reunited with their parents since the disaster hit south-west Sichuan province.
Three weeks after the disaster, state TV is still showing lost children roaming around the ruins and newspapers in Sichuan continue to publish the names and photos of kids seeking their parents. But with the death toll reaching almost 70,000, for many children there is no hope of seeing their families ever again.
Meanwhile, the number of inquiries about adopting has rocketed. There are also signs the authorities might suspend strict adoption procedures for the quake orphans.
It has already been announced that childless couples who adopt a Sichuan orphan will be allowed to have a child of their own in the future. Also, families whose only child was badly injured will also be able to have another one.  
Phone lines to the Sichuan Civil Affairs Department, which handles adoptions, have been jammed.  It's boys who seem to be most popular among would-be guardians. Traditionally, families prefer male heirs, who can farm the land and look after the family, especially in rural China. Having only a daughter is still considered by some as a disgrace to the family.
Meanwhile, foreign families also want to adopt quake orphans. But it's likely that preference will be given to Chinese couples first.
You can share this story on social media: