Child porno ring uncovered in Austria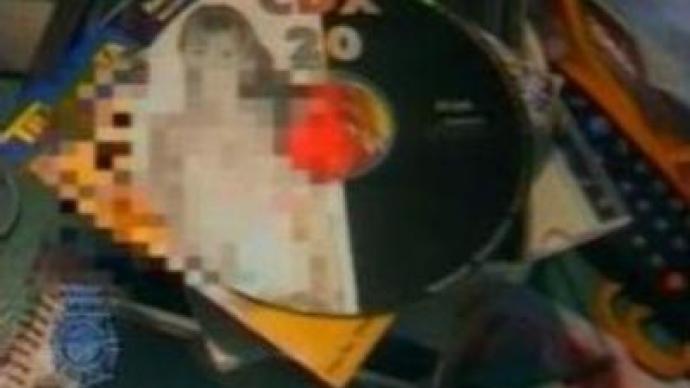 Austrian police have uncovered a massive child pornography ring on the Internet. They tracked downloads of sexually explicit material from a Russian website to more than 2,000 people in 77 countries.
Austrian authorities say this is the biggest case of child-porn distribution ever discovered in the country. No one has been arrested in connection with the downloaded material. The links led to Russia. An Austrian website offered to buy and download child pornography tapes, before redirecting users to a remote server in Russia. And the product had over 2,000 buyers worldwide. The youngest victim of the pedophiles is reported to be just 5 years old.
"Eight video files showing the severe sexual abuse of children were downloaded onto the server and linked to a Russian Web site where you could then download them. The webmaster immediately blocked access to these videos and gave us a list with the names of the people who tried to download the videos,"
said Harald Gremel from Austrian Police Cyber Crimes department.The website was found after an unidentified user informed the police. That is usually the only way to reveal such crimes. Experts say it is practically impossible to block the flow of pornography into the web.
"The material could be uploaded from anywhere in the world, at any time. And in most of the cases it is impossible to trace or prevent,"
believes Konstantin Ivashenko, IT expert."You protect your children in real life. Why not protecting them in the internet." Such mottos could be seen on many TV stations in Europe. Western countries have been trying to fight the problem for ages. And they are tough when it comes to punishing for child pornography.In the UK, a person who possesses obscene pedophilic photos could get 5 months in prison. A user who downloads such material in the U.S. could be fined up to $150,000, while the maker could spend thirty years behind bars. In Russia, however, the legislation is not as strict.
"In many countries merely a possession of child pornography on a hard drive could entail 10 to 20 years in prison. In Russia we have no such articles in the criminal code,"
complains Irina Zubareva from Cyber crimes department of Russia's Internal Ministry.Though measures are being taken, just 4 months ago a group of child porno film makers was detained in the city of Irkutsk. They ran 5 websites, selling footage at $ U.S. 40 a minute. Law enforcers call it a success. But that's just 5 websites in a country with over 20 percent of world's internet child pornography production.
"An average person would be disgusted from one look at such footage. Just as for example at scenes of decapitation. But there are sick people who enjoy watching it. That's why such products, unfortunately, are sold in great numbers,"
believes Zurab Kekelidze, Psychatrist.With over a thousand suspects from 77 countries, the findings in Austria have already been dubbed the biggest pedophilia case in ages. But that is just a drop in the ocean, given that the web has over 40 thousand such websites bringing millions to its owners every year.
You can share this story on social media: