300,000 chicks slaughtered when farm ownership changes hands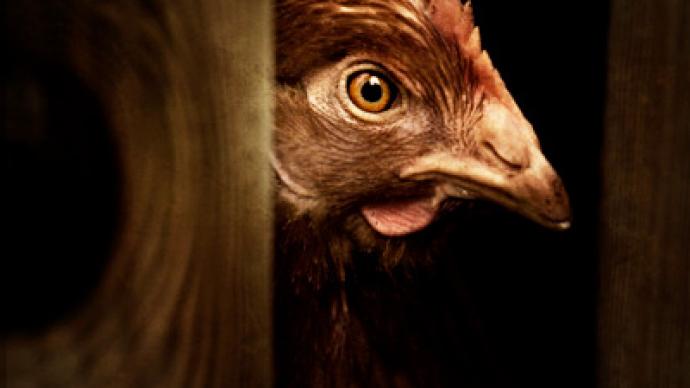 Nearly 300,000 chickens died of malnutrition at two neighboring farms in Central Russia and were buried in the field of a local village after another company bought the operations.
Almost 200,000 birds died shortly after a local farm was leased to a private company. Half-burned bodies were dumped on agricultural land, partially covered with dirt.That is a breach of regulations.Meanwhile a similar mishap happened at another farm in the region. Over 100,000 chickens died and were left to decompose in the open air, making a breeding ground of infectious diseases.After a long proceeding, a court deemed that such actions were a violation of ecological standards, and now the tenant who cleared his property in this manner must pay a fine of US$3,000, rebury the chicken remains, and re-cultivate the land. However the company has not yet been sued for animal-cruelty.That is not the first time animals have fallen victim to human cruelty. Last year a Russian poultry farm has dumped over one million baby chickens into the freezing cold and left them to die, citing financial problems as reason for the merciless culling.
You can share this story on social media: