Chernobyl Shelter still leaking, 20 years on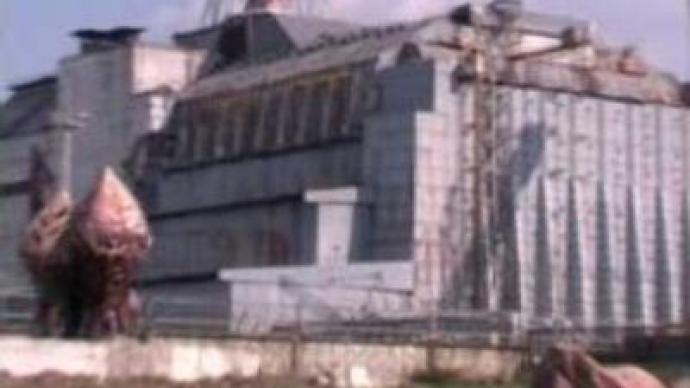 Ghost towns surrounded by acres of wasted land, thousands of people ill with radiation sickness, forests and fields left to rot. Such is the irreversible damage, caused by the Chernobyl nuclear explosion which shook the world.
People worked at breakneck speed to cover the atomic reactor. The emergency shelter was to be replaced within 12 months. But 20 years later it's still there, leaking.A sign on the a falling cranes monument reads "to those who are alive, unborn and dead."Chernobyl officials admit the shelter is crumbling and dotted with holes. A totally new structure is needed to contain the dangerous radiation, which has affected millions of lives in Eastern Europe. Thousands of people who helped to clean up the site are treated in hospitals every year.George Shanoev, a professional diver, was summoned to Chernobyl after the accident to seal the shelter with a special glue. "I guaranteed the life span of our isolation material only for one year. And the cover has been in use for 20 years. It's been done quickly, but we had to rush. We decreased radiation levels by 500 times, it has been a massive achievement," George says.
You can share this story on social media: