Chernobyl remembered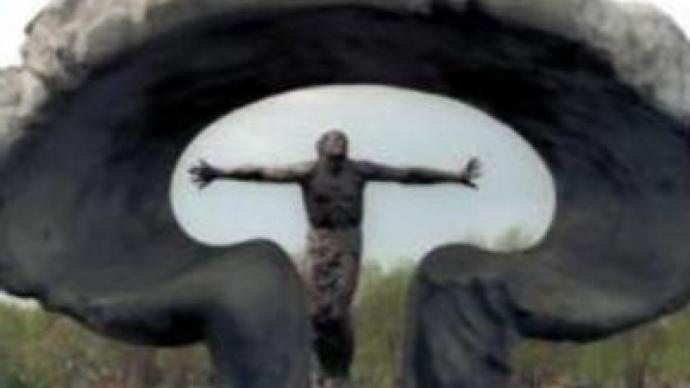 It is 21 years since the Chernobyl nuclear disaster that affected the lives of millions of people. Ceremonies commemorating the tragedy are being held across Ukraine. Belarus and Russia are also marking the day.
Mourners in Kiev held single red carnations and candles during a service at the monument to the victims of the accident. The ceremony started early in the morning at 01.23 hours – the exact time the deadly experiment that led to the disaster began back in 1986. The Chernobyl disaster is regarded as the worst-ever nuclear accident. The powerful blast in one of the reactors of the power plant resulted in the release of huge amounts of deadly radiation. Wind then carried a contaminated cloud extending the damage zone by hundreds of kilometres. Thousands died from radiation within weeks, tens of thousands died from radiation poisoning over the next years. While the exact number of casualties and those affected still remains unknown, Greenpeace believes it could be up to half a million people.21 years since the fallout, the area around Chernobyl remains deserted. What was once a peaceful and picturesque area is now a wasteland.
"Everyone is scared of Chernobyl, because some people invent fairytales that we have people with tails here. We see no radiation. Even if there is some, then it's no bigger than anywhere else. We have a good living,"
says 78-year old Olga Gavrilenko. She is one of just 300 remaining citizens of the town of Chernobyl. Before the 1986 blast there were over 200,000. Back then Olga was forced to leave, although soon came back.
"The amount of dangerous radioactive particles like trans-uranium is growing every year. Now its 50 percent more than 20 years ago and by the year 2056 it will grow by 40 times,"
says Nikolay Teterin, Chernobyl Labour Union, Kiev.One the most tragic stories of Chernobyl is that of the town of Pripyat. Some 690,000, mostly the plant's employees, used to live in this little town – a role model of Soviet-style planning. Now only the skeletons of empty apartment blocs are left there as their residents either died or were evacuated. Now radiation meter shows that it is absolutely safe for humans.
You can share this story on social media: