Chelyabinsk, Russia's winter fairytale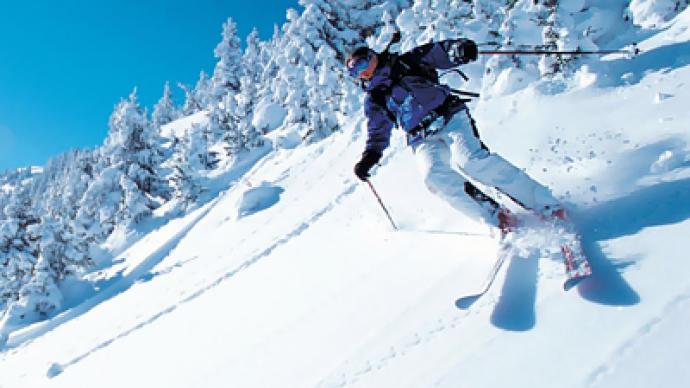 When the Soviet Union broke up, businessmen in Chelyabinsk saw an opportunity to turn this once closed-off region into a major tourist destination. The magnificent and chaste landscapes of the Southern Urals have much to offer.
"Chelyabinsk was always perceived as a metallurgical region," said entrepreneur Oleg Sirotin, the owner of the Sun Valley ski resort. "Of course, it remains so to this day, but many people see that there's more to life here than ironworks, and places such as this one start to attract thousands of people."Oleg is a businessman who, on a whim, invested most of his capital into building a resort near the Turgoyak National Park. Though Russians generally prefer to hit the slopes in Europe, Sirotin says the number of visitors to his resort grows every season."You go the Alps and you'll love it, but you'll come back here, because it's home, and it's just two hours from Moscow by plane," said Sirotin.Not to mention the fact that in Chelyabinsk, people seem to become more relaxed with their material possessions – to the extent that some allow their cars to be jumped as much as hills by snowboarders. Snowboarding stress relief is just part of the escapism which draws young and old alike to the Chelyabinsk region."In places like this, you really do relax. You get away from the fuss of a large city, which is totally unnecessary, and it's all about resting your mind and body," said Andrey, a snowboarder.The landscape in this part of the Urals Mountains actually goes a long way toward helping the mind unwind. Of course, there are plenty of gorgeous places in the world which boast mountains and snow, but Taganay National Park is hard to beat if you want a true Russian winter fairytale."We began building our first huts eight years ago, literally pulling all the weight," said Oleg Steinberg, the head of Taganay Travel and owner of the hiking camps in the national park's grounds. "We carried all the building materials on our backs, but even if you use transportation, it's still difficult to get all that to our camp sites."But thousands of tourists every year do manage, because the region, previously known as Russia's defense stronghold, has too much to ignore when it comes to natural beauty and tranquility.
You can share this story on social media: