Chechnya seeks greater share in oil and gas profits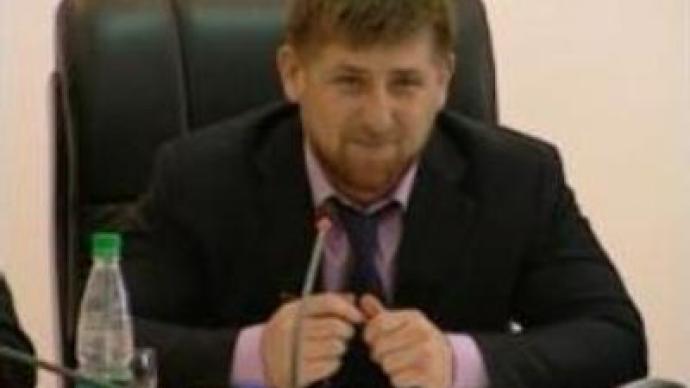 Chechnya will agree not to push for more independence from Russia if it gets a greater share in oil and gas profits from its territory. The republic's Acting President, Ramzan Kadyrov has declared.
Mr Kadyrov also stated he will use the money to rebuild the Chechen economy.He also said the Chechen capital of Grozny should be completely rebuilt by the end of 2008, and this is just a part of a big economic plan that he has prepared.Ramzan Kadyrov is the son of the former leader of the republic, a Chechen mufti, Akhmad Kadyrov. Together with his father, they fought the Federal forces during the first Chechen campaign.However, as the political situation in Chechnya, as well as in Russia as a whole changed, the Kadyrovs came to support Moscow's actions. After his father, at that time the President, was assassinated in a 2004 terrorist attack, Ramzan Kadyrov was appointed Deputy Prime Minister. His political struggle with the republic's elected president Alu Alkhanov ended with the latter's resignation and Mr Kadyrov de-facto became the most powerful political figure in the republic. Ramzan Kadyrov recently turned 30, which makes him eligible to become President of Chechnya.Nevertheless, some experts wonder if Mr Kadyrov could be considered as the right man for the job.
"It looks like Ramzan Kadyrov is in a hurry to become President of Chechnya. He's the heir of his father Akhmad Kadyrov, but in a democratic state it's hard to consider presidency to be a matter of inherited legacy,"
remarked Yuliy Nisnevich, director of the Moscow-based Institute of New Liberal Programs. On the other hand, Aleksey Malashenko, a political analyst at Moscow's Carnegie Centre, sounds more optimistic about Ramzan Kadyrov's political future. Though, he says Mr Kadyrov may face some serious problems.
"With the unemployment rate of over 53% and civilian infrastructure wiped out by two wars, Chechnya certainly needs a new economic approach. Some believe that Ramzan Kadyrov's plan is a good solution. Others criticize his approach. But in the end, what matters, is whether this or any other program will bring positive changes for the people of Chechnya,"
Mr Malashenko said.
You can share this story on social media: