Chechnya has changed completely: Human Rights Commissioner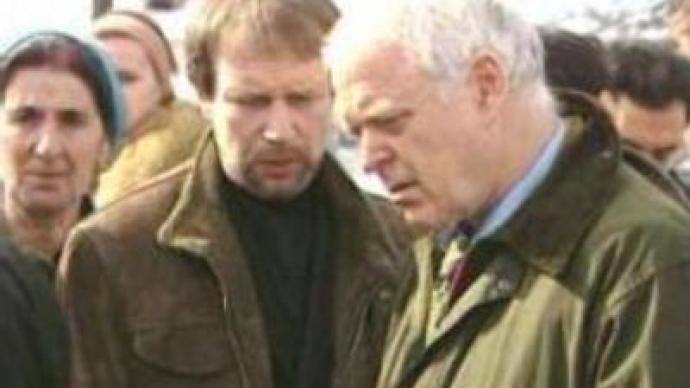 An international Human Rights Conference has been held in the Chechen capital, Grozny. The Council of Europe's Human Rights Commissioner, Thomas Hammarberg, said that the face of Grozny in particular has changed complete
Mr Hammarberg spent 3 days in the Chechen Republic. He says Chechnya has changed, although there are still aspects that the Chechen government must focus on.
"The face of Grozny in particular has changed completely. They have managed to build many new buildings and repair the old ones – that's really a progress. The economy seems to be starting, which will hopefully offer jobs to people. Some people have come back from abroad; some of the internally displaced people also had an opportunity to move to new houses. So on that side there is quite some progress. But of course there are some remaining humanitarian problems," he noted.
Heda Saratova, the Head of the Chechen Regional Press Centre, says the situation in Chechnya is very different from what it used to be.
"In comparison to 2 years ago, even to last year, the situation is much better. People, who were abducted, are returning home. The country is safer now. And I think it's because of the improvement made by the new Chechen government,"she said.
Ruslan Yamadaev, a Russian State Duma Deputy from Chechnya, says the Human Rights Conference aimed to show that conditions in the Chechen Republic are normalising.
"We are very much like other people. We feel the same pain as other people do and we suffer the same as others. We want to work, to live and to eat as other people do. This is what we want to demonstrate. That's why we have invited the human rights watchdogs and activists,"he said.
Participants of the Human Rights Conference ordered a special commission to be set up to measure the damage done to the Chechen Republic since 1994.
The meeting also looked at the number of missing people. Cases of kidnappings are widespread in Chechnya, even today. Many desperate men and women are still looking for their missing relatives, appealing to Europe for help.
You can share this story on social media: