Chechnya hails new President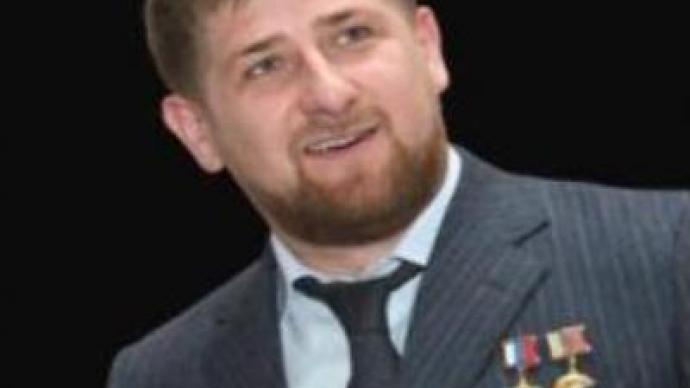 Nearly 1,000 people gathered in the centre of the Chechen capital, Grozny, to celebrate the new President Ramzan Kadyrov's appointment. Chechen parliamentarians joined the festivities.
The Parliament of Chechnya has approved Ramzan Kadyrov as its new President. The celebrations started at the building of the Chechen Finance Ministry immediately after the announcement of Ramzan Kadyrov's appointment. People danced to traditional music, dressed in national costumes. Mr Kadyrov pledged to eradicate terrorism and make Chechnya the most peaceful and prosperous place in Russia. Until now, the son of assassinated Chechen President Akhmad Kadyrov served as Prime Minister. He was expected to seek the presidency after turning 30 – the minimum age for the office under local law. He has become one of the youngest leaders in the country. More than a decade of separatist fighting has left much of Chechnya and its capital Grozny in ruins. Mr Kadyrov has put all efforts to get the federal funding into the war-torn republic and start a rebuilding campaign, finally giving people some hope for a better life.
"You know the situation in our republic. We need to fully reconstruct and rebuild the whole industry. Who will do it for us? We are in high spirits and we have the support of the President [Vladimir Putin]. As for us, we are dedicated to the cause,"
stressed Ramzan Kadyrov. However, many human rights activists accuse Ramzan Kadyrov and his forces of numerous abuses against civilians. The Council of Europe's Commissioner for Human Rights, Thomas Hammarberg, has visited Chechnya with a fact-finding mission. He met with people whose relatives are still missing and also with inmates at a prison in Grozny, who say they were mistreated and tortured by federal police.
"They did not complain about the conditions. They complained about the way they had been treated immediately after arrest and interrogation. They said they had been beaten up and in some cases they even talked about electric torture,"
said Thomas Hammarberg. Mr Hammarberg spoke about these concerns to Ramzan Kadyrov whom he met during the visit. The Chechen leader promised to punish those responsible.
"If we are asked how we want to deal with it, the first thing I would do is bringing those who use torture to justice,"
promised Ramzan Kadyrov. Still, despite the problems there are certain positive changes, that some people, according to Chechen officials, simply do not want to see. Thus, among those criticised were some NGOs.
"Today the situation in the Chechen Republic allows us to hold a human rights conference and that in itself is evidence of the positive changes in the life of Chechnya, including the human rights situation. But of course it does not mean that we do not come across human rights abuses that go back to previous years,"
said the Chechen Ombudsperson for Human Rights, Nurdi Nukhazhiev.
You can share this story on social media: