Chechnya clears unexploded mines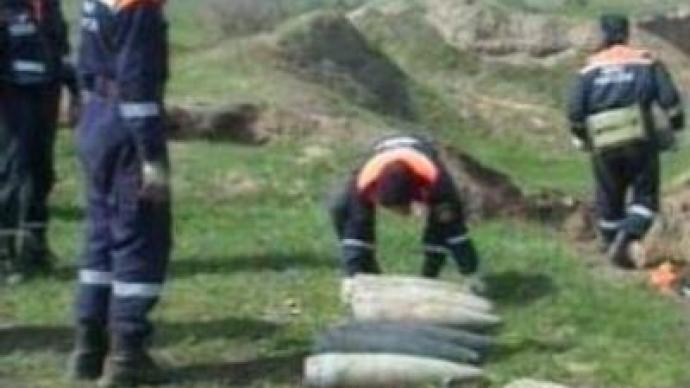 A massive operation has started in Chechnya to remove unexploded mines from fields. Sappers from the Emergency Ministry have so far defused more than 80 mines over seven hectares of farmland.
Sniffer dogs are involved in the operation that is expected to go on for another two months.Government officials say 6,000 fields are to be checked before farmers are given the all-clear to use them to grow crops. Local residents are also helping in the clear-up.
"So far there have been no cases of mines going off in this field, though a number of explosive devices have been found. Local residents help us by showing us where they believe landmines could have been left. We do our best to completely rid the fields of explosives,"
said Aleksandr Lepin, Emergency Ministry, Chechen Republic.
You can share this story on social media: