Chechen president sues human rights group over murder accusations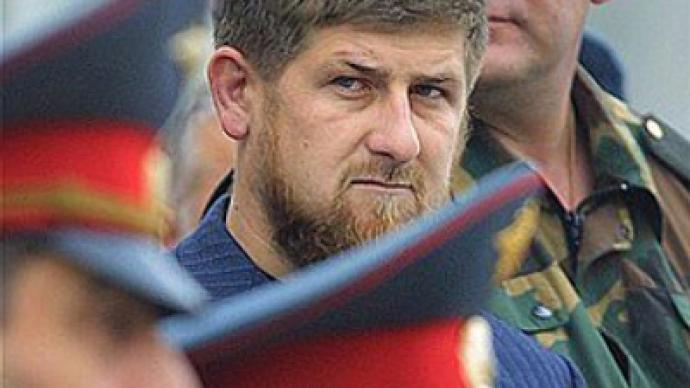 The Chechen president is suing the human rights group "Memorial" of damaging his reputation. Ramzan Kadyrov is upset that the organization connected his name with the death of activist Natalya Estemirova.
The reason for applying to court was a statement of the group's head, Oleg Orlov, issued on Memorial's website.
"I know that I am absolutely sure who is guilty in Natalya Estemirova's death. We all know this man. His name is Ramzan Kadyrov, the president of the Chechen Republic," the statement said.
Human rights activist Natalya Estemirova was kidnapped in the Chechen capital, Grozny, on July 15 this year, and on the evening of the same day, her body was found with gunshot wounds in a neighboring republic of Ingushetia.
Ramzan Kadyrov wants the claims to be retracted and is demanding compensation of 10 million rubles (around $320 thousand) from the Memorial group.
"People have to be held accountable for their accusations, especially now that they're calling someone a murderer. Ramzan Kadyrov is the legitimate leader of his region, not some mythical figure," Andrey Krasnenko, Ramzan Kadyrov's lawyer, said.
"He does not want to kill anyone, especially Estemirova. He used to say that this woman's actions only evoked pity and sympathy," he added.
The first day of the hearing began with Kadyrov's side proposing to sign a peaceful agreement, but the Memorial group rejected it, finding the conditions inappropriate, RIA Novosti news agency reported.
"Our position is irreproachable in view of the law. We have provided a great deal of factual materials, including the recorded statements of Ramzan Kadyrov, as well as his close associates and subordinates. Those statements – I believe – gave me the right to voice my opinion," Dmitry Orlov said.

Orlov considers Kadyrov' lawsuit groundless. He explained that, by saying that Kadyrov is guilty of Estemirova's death, he didn't mean that the Chechen president was somehow involved in the organization of her murder, but that it was his poor work as the head of the republic that made the tragedy possible.
Earlier, the Memorial group themselves wanted to sue Kadyrov for saying that the organization is "specially designed to disrupt Russia" in an interview with Zavtra newspaper, but gave up its plans.
You can share this story on social media: