Chechen murder case gets entangled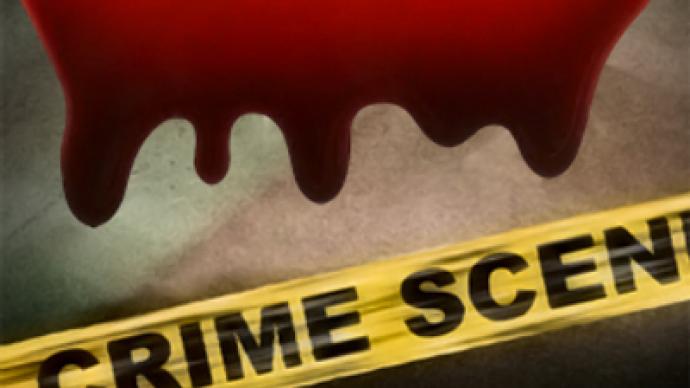 The case of the death in Dubai of Sulim Yamadayev, the Chechen military commander and hero of Russia, becomes more and more complicated as those involved trade accusations and contradictory statements.
Dhahi Khalfan Tamim, Chief of the Dubai Police, said Tuesday that investigators have gathered "irrefutable evidence" against those they accuse of the assassination.
Gulfnews.com cites Tamim as stating that "Dubai Police have irrefutable evidence that convicts all the suspects involved in this crime. Otherwise, it would not release the details of the case and name the suspects."

As part of the investigation, two men remain in custody in Dubai. One is Makhdi Larnia (Lornia), of Iranian origins, who is the Chechen President Ramzan Kadyrov's groom in the emirate. The second man is Makhsud Dzhan from Tajikistan.
Earlier on Sunday, Tamim accused Adam Delimkhanov, a Russian State Duma deputy and an ally of Ramzan Kadyrov, of ordering the killing. The police chief said one of the men held in custody pointed at one of Delimkhanov's guards as providing the weapon for the crime. "The Chechens have taken their grievances outside Chechnya. They are killing each other abroad. As a federative state, Russia holds full moral and state responsibility for allowing these criminals and killers to solve their disputes on our land," Dhahi Khalfan Tamim said.
Delimkhanov denied the allegations and said he'll pursue a libel lawsuit.
Speaking on Wednesday, he called the words of the Dubai police head "a mediocre statement by a mediocre chief," and said they were "covering up criminals" from an international wanted list, reports RIA Novosti.
"Dubai police covered up for criminals who participated in abductions of people on Russian territory, including in Chechnya, and Sulim Yamadayev is suspected of killing the first Chechen president," he said.
The current Chechen President, Ramzan Kadyrov, was short in his assessments.
"I must say that Adam Dalimkhanov is my close associate, friend, brother and my right hand man. Any accusations against him I view as accusations against me," affirmed Chechnya's president.
Cold assassination case invoked
Earlier on Monday, Ramzan Kadyrov said he had "70% proof" that Sulim Yamadayev was involved in the assassination of his father, Akhmad. Akhmad Kadyrov, who was the first president elected in Chechnya following the second military campaign, was killed by a bomb in May 2004.
Ramzan Kadyrov added that Yamadayev was plotting to poison Ramzan himself.
The Investigative Committee of Russia's General Prosecutor's Office may re-launch an investigation into the cold case following Kadyrov's allegations, a source told Kommersant Daily.
The investigation was shelved in 2007 due to a lack of evidence but, according to Kommersant's source, no members of the Yamadayev family were ever suspected of the killing because they were close allies of Kadyrov senior and had much to lose from his death.
Death not confirmed
The death of Sulim Yamadayev was again denied by his brother Isa, who has been saying his brother remains alive since the first days after the incident.
In an interview with Rosbalt news agency, Isa said Sulim was still alive and being treated in a Dubai hospital for a serious neck injury.
Isa also said his brother was being guarded as a witness to a crime by Dubai police and that they announced he was dead to protect him from a would-be second attempt on his life.
"Sulim was in grave condition, but now he is getting better… His family is now protected by UAE authorities. They'll be given passports under a different name," Isa Yamadayev said.
He also said he was shown a picture of the gold-plated weapon used by the assassin and that it was a Stechkin pistol rather than a Makarov, as previously reported. Giving gold-plated guns to retainers is a common practice in Chechnya, he said.
Sulim Yamadayev, former commander of the Vostok battalion in Chechnya, fled the republic after a conflict with President Kadyrov. He was accused of abductions and murders by Chechen prosecutors.
Yamadayev was reported shot dead in an underground parking lot in Dubai on March 28.
You can share this story on social media: