Chavez returned as Venezuelan President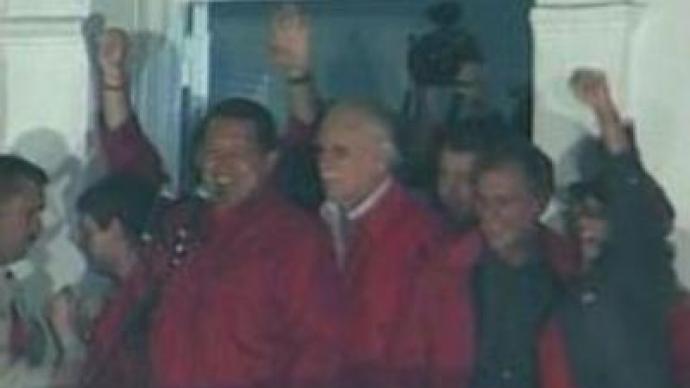 With 78% of the presidential vote counted, Hugo Chavez has been declared the winner in Venezuela. Results give Chavez a 61% lead over his rival Manuel Rosales.
The opposition leader has conceded defeat, declaring that he will continue fighting for democracy.Shortly after the announcement Hugo Chavez appeared on the balcony of the presidential palace. Addressing the huge jubilant crowd he said he would continue the expansion of the revolution.The outcome of the presidential race determines what political path the oil-rich country will take over the next six years. The result gives Chavez a powerful mandate to continue his programme of reforms. Potentially he could run for next election in 2012 and if Mr Chavez manages to change the constitution, he could remain in power for decades.
You can share this story on social media: