Chavez laid to rest at Venezuelan military museum (PHOTOS, VIDEO)
Late Venezuelan leader Hugo Chavez's was laid to rest in a military museum in the capital Caracas. Thousands of supporters came out for a final farewell as the coffin was taken from military academy to the museum, ending a 10-day mourning period.
The procession was accompanied by religious and political ceremonies, and acting President Nicolas Maduro made a speech telling Chavez "to go in peace."
Chavez passed away last week after leading the country for 14 years.
Venezuela will not embalm the body of president Hugo Chavez, Information Minister Ernesto Villegas wrote on Twitter on Friday.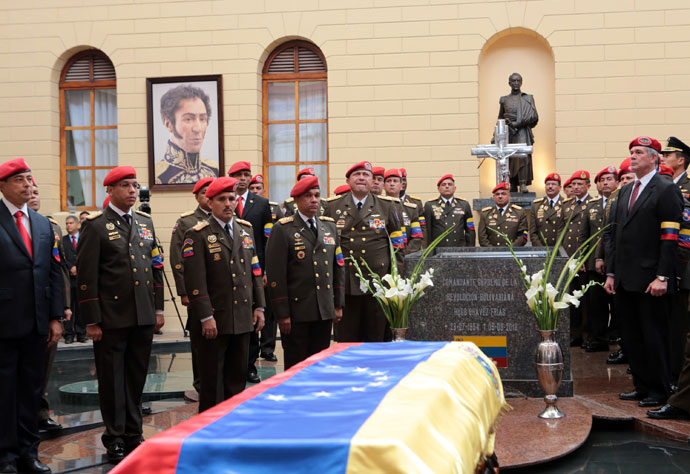 It was determined that Chavez's body was not sufficiently prepared for embalming, and the time elapsed since his death may have hindered the process.
Russian medics said that "in order to do the procedure, the body would have to be transported to Russia and remain there for seven to eight months," Villegas explained.

The deceased president's final resting place remains unclear, as the government wants to amend the constitution and bury Chavez in the National Pantheon with other important Venezuelan leaders.
Chavez had said he wanted to be buried in his hometown of Barinas, in western Venezuela.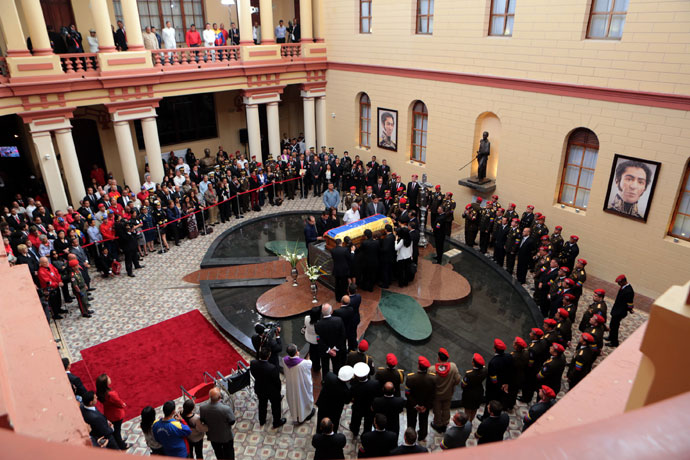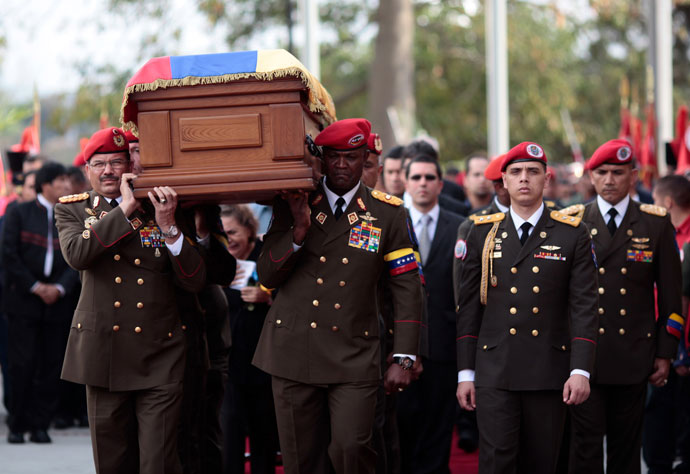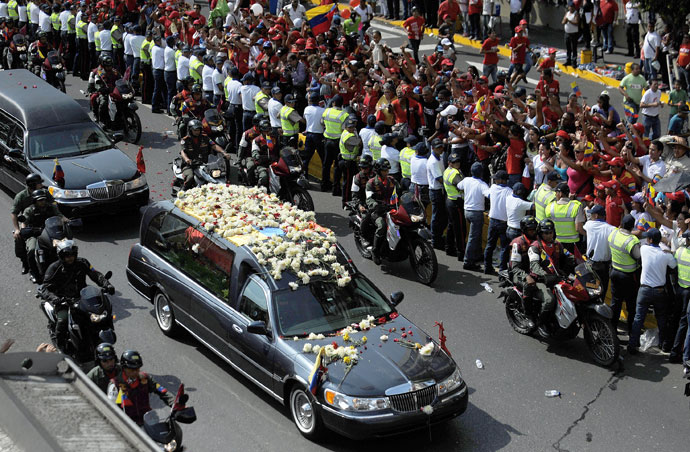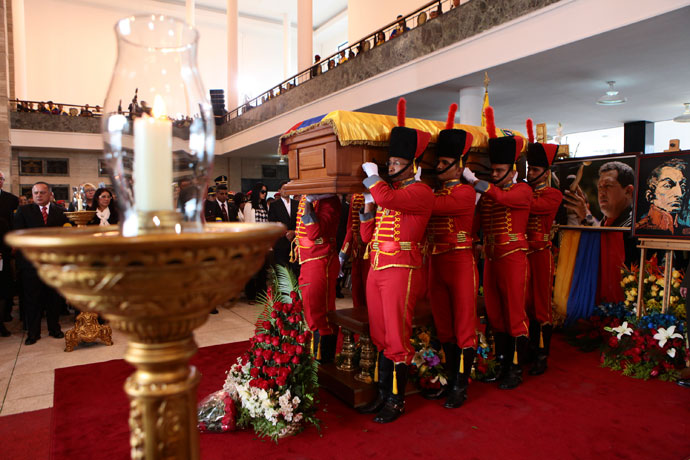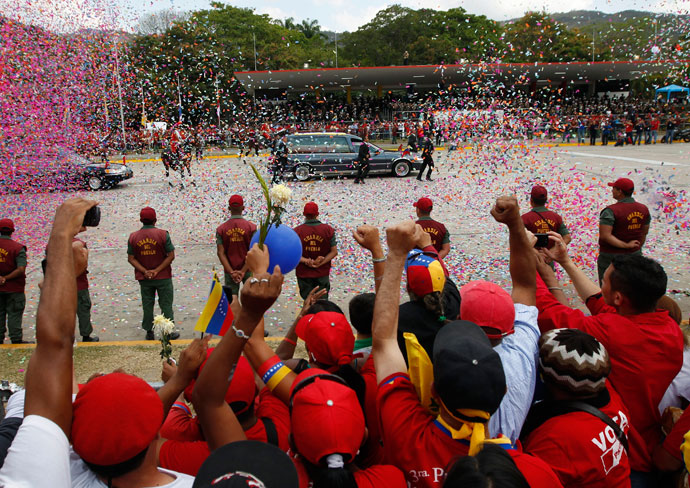 You can share this story on social media: